'No sex or booze': New US Secret Service rules
Published time: 28 Apr, 2012 06:00
Edited time: 28 Apr, 2012 10:46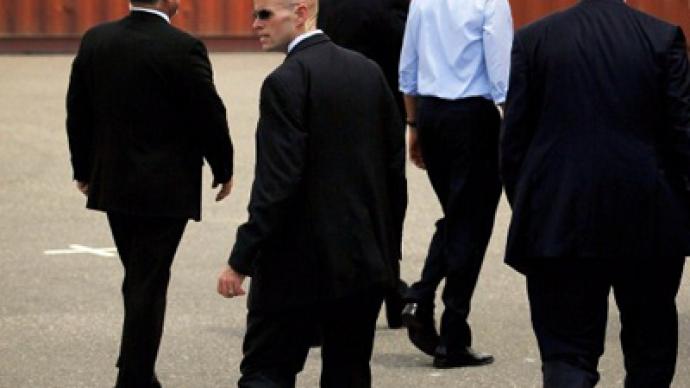 The US secret service has banned its personnel from binge-drinking and philandering with foreigners while posted abroad. The new rules come after members of US intelligence reportedly consorted with prostitutes in Colombia.
Besides boozing and hotel visitors, the regulations also prohibit patronizing "non-reputable establishments," although they do not clarify what these are.
According to a copy of the rules handed over to Reuters by the Secret Service, "alcohol may only be consumed in moderate amounts while off-duty on a TDY (temporary duty) assignment and alcohol use is prohibited within 10 hours of reporting or duty."
"Foreign nationals, excluding hotel staff and official counterparts, are prohibited in your hotel room," say the regulations.
Moreover, the document stipulates that alcohol must not be consumed at the hotel where an agent is stationed.
Additionally, senior-level chaperones will accompany agents to enforce rules during trips when the presidential limousine and other bulletproof vehicles are transported by plane.
The stringent new rules were announced on Friday and a spokesperson from the US Secret Service told Reuters they were effective immediately.
The tightening of regulations comes just two weeks after members of the Secret Service were reported to have taken prostitutes back to their hotel rooms after a night of heavy drinking in the Colombian city of Cartagena.
The scandal saw eight of the twelve agents implicated, ejected from the Service and one stripped of his security clearance. The remaining three were cleared of the charges against them.
The US is also investigating allegations of agents visiting strip clubs in El Salvador ahead of President Obama's state visit there last year, after US channel KIRO-TV aired a report on the subject.

"Obviously, we will inquire of our Embassy in San Salvador with regard to the conduct of our own employees. But the article alleges that they attended the establishment, not that they engaged in any illegal or unsanctioned conduct," said State Department spokeswoman Victoria Nuland.

The Wall Street Journal also suggests Secret Service members and White House advance staff visited Moscow club Hungry Duck in June 2000. The club was the source of much controversy, notorious for reports of regular drug use and public acts of sex that eventually led to its closing.

President Obama came to the Secret Service's rescue on a talk show on 24 April, denouncing the agents implicated in the Colombia scandal as "knuckleheads."

"The Secret Service, these guys are incredible… They protect me, they protect our girls – a couple of knuckleheads shouldn't detract from what they do," said Obama.
sofi.cook