Secret order allowed U.S. 'to fight al-Qaeda anywhere in world'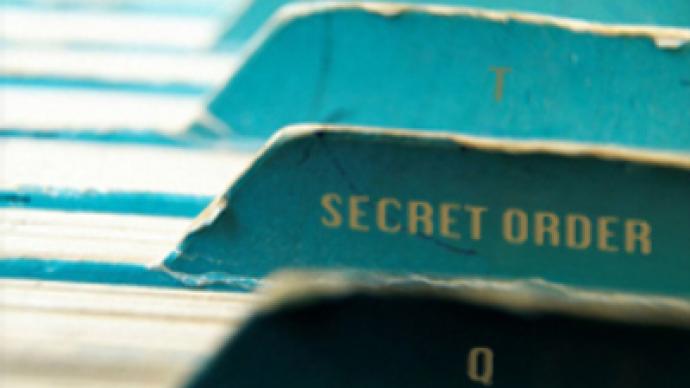 The U.S. military has been using pre-approved permission to carry out at least twelve concealed attacks on al-Qaeda forces in non militant countries like Syria and Pakistan since 2004, according to a report in the New York Times. American officials told t
"The secret order gave the military new authority to attack the al-Qaeda terrorist network anywhere in the world, and a more sweeping mandate to conduct operations in countries not at war with the United States," the New York Times report said.
'Al Qaeda Network Exord', as the document was known, was an executive order that removed the need to get case-by-case approval for missions that were carried out beyond officially declared war zones.
According to officials, missions into Somalia still required secretary of defense approval and missions into Syria or Pakistan required the approval of the president.
The secret order followed a string of moves by the U.S. government to increase its ability to capture or kill al-Qaeda operatives. The Bush administration had already approved the detention and interrogation of suspected militants and had approved the wiretapping of phones and other electronic communication.
While the officials gave few details of secret attacks, they did describe one that took place in Somalia in 2006. Ethiopian forces were in the midst of trying to remove Islamist powers in Somalia's capital Mogadishu, when the Pentagon sent a special unit to an Ethiopian border town.
The secret force then crossed into Somalia multiple times to hunt down members of an al-Qaeda cell who they believed were responsible for the 1998 attacks on the American Embassy in Kenya.
Often, however, raids did not meet approval from the top if they were judged to be too risky or compromising.
Former intelligence officials said that Lt. Gen. Stanley A. McChrystal had strongly pushed for approval to carry out attacks in Pakistan. But the request was routinely denied because Washington believed it could risk its alliance with Pakistan.
The order also left out Iran so that it might be included in its own document at a later time. Officials emphasised that there had been no attacks on al-Qaeda in Iran, but hinted that there might have been reconnaissance missions in the country.
Recently, the Bush administration has approved missions into Pakistan through another document signed in July by current secretary of defense Robert Gates. The New York Times reports that officials inside the Bush administration said the new document was "unlike the 2004 order, in which Special Operations commanders nominated targets for approval by senior government officials, the order in July was more of a top-down approach, directing the military to work with the C.I.A. to find targets in the tribal areas."
You can share this story on social media: