Sea lions left high and dry by monkey business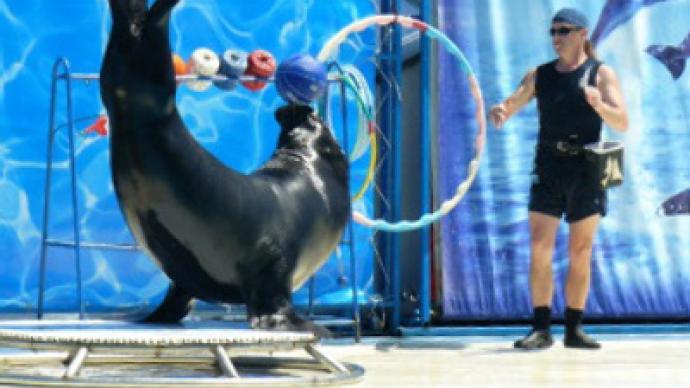 A naughty little monkey has caused huge turmoil in a Siberian circus. Local firemen were called in to help solve the problem.
A touring circus troupe was on its way from one Siberian city to another when a small monkey escaped from its cage and turned on a tap of the water supply of three sea lions, according to the Ministry of Emergency Situations of the Irkutsk region. About three tonnes of water poured out, and the circus employees failed to get such a large amount of water at the local water station, so they called for help from the local fire department.
The great beasts were left without water for about 24 hours. "When the firemen approached the giant truck, it was severely rocking," states the Ministry's press-release. "The sea lions were crashing against the bars, expressing their dissatisfaction with the situation. They were also making very disgruntled sounds," the document claims.
To save the sea lions, the fire crew had to bring a tank with water and fill the pool.
The mischievous monkey was isolated to avoid further troubles, circus staff said.
You can share this story on social media: