Take my cat instead!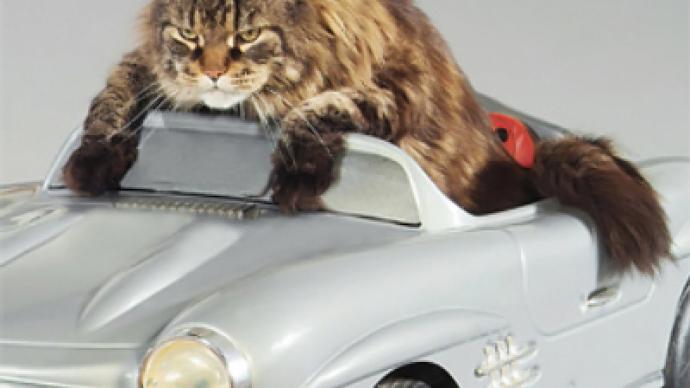 A man who failed to pay a police ticket offered bailiffs, as payment, his cat in Russia's Tomsk region.
However the offer was not accepted. The cat, named Barsik, wasn't highbred and was of no value, as the Federal Bailiff Service in the Zyryanskoye village later found out.
The man was inspired by the precedent that occurred in the Siberian Kemerovo region where Bailiffs issued an arrest warrant for a five-month-old sphynx kitten. The little feline, with an estimated market value of up to $500, was to go under the hammer at an auction, but its owners paid the debt and it was released.
The Tomsk Region bailiffs say they are happy that citizens are well informed and are following the news. In their turn, bailiffs promised to closely follow the fate of Barsik and will make sure its owner will pay the debt.
It's not the first such case of animals being seized by bailiffs in Russia. In 2009 in the Kemerovo region, court bailiffs confiscated a horse, several pigs, sheep and a dachshund, which was later bought at an auction by its owner
You can share this story on social media: