Scientology elevated to a religion in UK court ruling over right to marry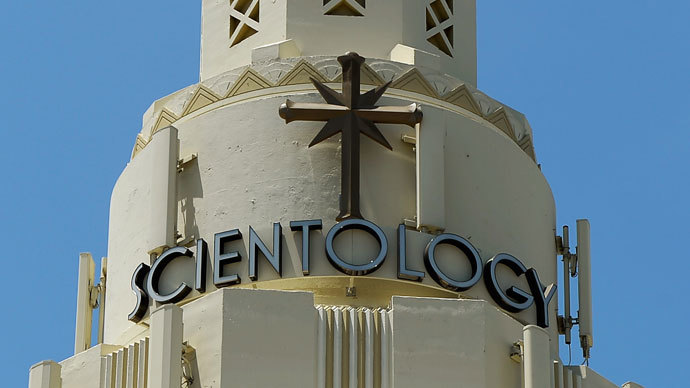 The UK Supreme Court has ruled that scientology is a recognized religion in a controversial judgment granting a couple the right to get married in a Church of Scientology chapel, after their case had previously been dismissed by the High Court.
Louisa Hodkin took her battle to Britain's highest court after a High Court ruling stated that scientology services were not "acts of worship".
Miss Hodkin wants to marry fiancé, Alessantro Calciolo, in the Church of Scientology chapel in Victoria, Central London.
In the US, Italy and Australia Scientology is recognized as a tax-exempt religion.

In Norway it's seen as a non-profit organization.

In France and Chile it's viewed as a cult.

Its international headquarters are in Gold Base, California, a high security compound surrounded by razor wire and motion sensors.

Actors John Travolta and Tom Cruise are both followers of Scientology.
Miss Hodkin took legal action after the registrar general of births, deaths and marriages refused to register the scientology London Church Chapel for the solemnization of marriages under the 1855 Places of Worship Act, on the grounds that the chapel was not a place for "religious worship".
In December 2012, High Court Judge Mr. Justice Ouseley, said he was bound by an earlier decision of the Appeals Court and therefore had to dismiss Miss Hodkin's challenge.
Miss Hodkin had argued that the 1970 ruling should not be binding because Scientology has evolved massively since then and likened it to Buddhism or Jainism.
Five judges at the Supreme Court analyzed her case and ruled in her favor on Wednesday. They concluded that the Scientology church was in-fact a "place of meeting for religious worship", in a ruling that is already proving controversial as it in effect elevates scientology to the status of a recognized religion.
The five justices said that religion should not be confined to faiths which involve a "supreme deity".
In his final judgment Lord Toulson said that the earlier ruling was "illogical, discriminatory and unjust".
"Religion should not be confined to religions which recognize a supreme deity. To do so would be a form of religious discrimination unacceptable in today's society," wrote Lord Toulson, saying that the criterion would exclude Buddhism, among other faiths.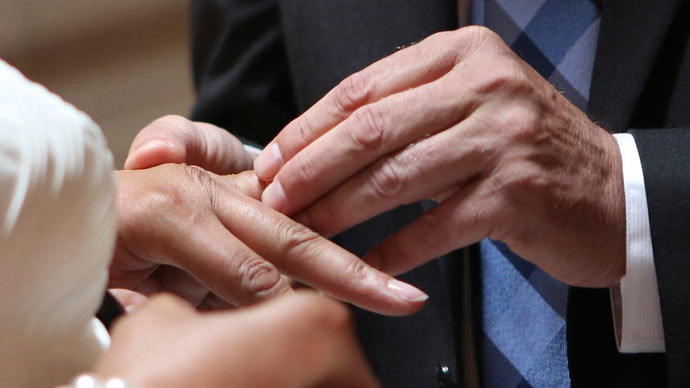 Miss Hodkin was overjoyed at the judgment and said she and her partner hoped to marry in the next few months.
"It's been a long and demanding journey, but the Supreme Court's decision has made it all worthwhile. We are really excited that we can now get married, and thank our family and friends for all their patience and support," she told the UK media.
Her fiancé added, "I think the court's definition of religion is excellent. I think it's what most people today would understand 'religion' to be. I'm ecstatic."
But the local government minister, Brandon Lewis, managed to pour cold water on the jubilant mood by talking about the tax situation. The minister said he was "very concerned" about the ruling and its implications for business rates. Religious organizations are exempt from paying business rates in the UK.
Terry Sanderson in a blog for the National Secular Society, wrote that the Supreme Court ruling sets a dangerous precedent as Scientology will now be accepted as "a recognized religion with all the privileges that will potentially bring."
He reminded his readers of a recent declaration by the German government that considers scientology dangerous because its "pseudo-scientific courses can seriously jeopardize individuals' mental and physical health and that it exploits its members."
Sanderson told RT in emailed comments that Scientology is different from other religions because of its reputation for "organized exploitation, fraud and swindling for which it has been convicted on many occasions."
"We have no problems with people voluntarily subscribing to this Church and marrying in it if they so wish – but with its reputation for corruption we think it is wrong-headed to grant it the status of a religion," he said.
Scientology was founded in 1952 by L. Ron Hubbard and teaches that people are immortal beings who have forgotten their true nature. It is one of the most controversial new religions to have emerged in the 20th century and has often been characterized as a cult.
In France the Church of scientology is battling the French government over claims it preyed on vulnerable people.