Hubbard ban: Scientology books officially extremist in Russia (again)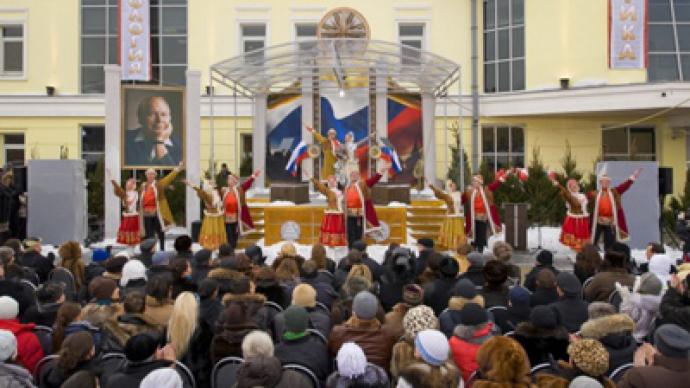 If next time celebrity Scientologist Tom Cruise comes to Moscow for a premiere he gives someone one of his religious texts, he will be spreading extremism. At least according to the Moscow Regional Court.
The court upheld a district court decision from last year to recognize Scientology literature as extremist.The court ruling states that Scientology texts "foster the creation of an isolated social group, whose members are taught to precisely carry out commands, many of which are aimed at confronting the outside world."An expert opinion accepted by the judges also accused Scientology of spreading hate speech towards specific social groups. This may be a reference to Scientology classifying certain individuals – whose crime is sometimes no more than doubting the veracity of this religion – as incurably evil "Suppressive Persons".The literature considered by the court is a selection of books and leaflets by science fiction writer L. Ron Hubbard, who founded scientology in the 1950s.
A decade in court
This marks another chapter in the long-running battle between Scientologists and the Russian legal system.Dating from 1996, various regional Russian courts have refused to recognize Scientology as an established religion, accused it of being a money-extorting cult, or branded its books extremist.Scientologists have always fought back vigorously, winning a decision at the European Court of Human Rights in Strasbourg in 2009, which fined Russia 20,000 euro for repeatedly failing to register a Scientology cell in the Siberian city of Surgut as a religious organization.As recently as March 19, a court in the Russian region of Tatarstan dismissed a very similar extremist literature case passed on from a lower court, after a Scientologist appeal.
Religion or sect?
There are estimated to be around 100,000 practicing Scientologists in Russia.While Scientology's core belief in the concept of "thetan" – an individual soul created from the universe's life force – may seem benign, other aspects of Scientology have alarmed observers. Members have been accused of swindling new recruits by forcing them to pay greater sums for receiving "exclusive" Hubbard teachings as they move up the church hierarchy. Scientologists are also encouraged to restrict contact with family members who refute their religion, while those who have tried to expose Scientology are harassed through legal and other means.German authorities unsuccessfully tried to ban Scientology in 2007, while French parliamentarians have branded it a "sect."In Russia, current legislation makes a unified verdict on Scientology unlikely."The Russian law on extremism means that court cases are held where the literature or a branch of an organization is found, but not where it originated from," Pavel Chikov, a human rights lawyer, told TV Rain "which means that different courts come to different verdicts and there is no clear legal status for Scientology and its literature that applies throughout the country."
You can share this story on social media: