Schizophrenic patients denied treatment during drug trials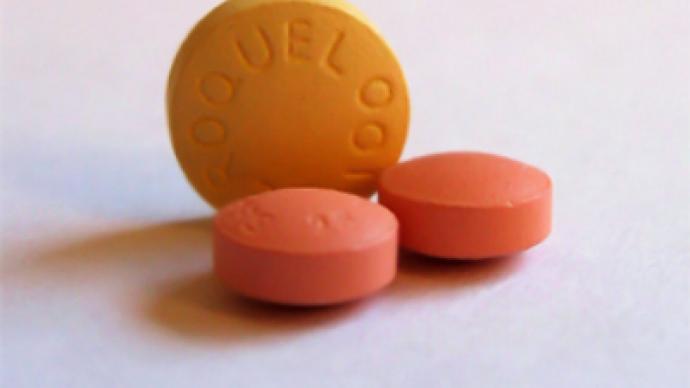 Pharmaceutical giant AstraZeneca was marred in a scandal after an investigation by Swedish public broadcaster Sveriges Radio said the company risked lives while testing its drugs in several countries, including Russia.
Major drug producers often take the final testing of their products to countries with less strict legislation. For example, organizing experiments in Poland or India can cost less than half of what it would in Britain or Germany.
In the case of complications the company would have less trouble avoiding lawsuits for compensations. Some experiments are even carried out without the patients' awareness and consent. European Medicines Agency, the regulator for drugs, estimates 25% of people involved in product testing by EU pharmaceutical companies are done outside of EU countries.
The case which surfaced this week involves the testing of Seroquel, a medicine used for treating schizophrenia and several other mental disorders, reports Novie Izvestia, citing Swedish sources.
According to the investigation, the testing on humans was done from 2005 till 2006 in two dozen hospitals in Russia, Ukraine, Bulgaria, Poland and India. While the drug itself proved efficient and was certified for marketing, the testing method may have caused at least one death.
A total of 327 patients suffering from schizophrenia took part in the testing. One group was given Seroquel and the other a placebo. Both groups were denied any other drugs during the testing, since they would interfere with the research.
For the patient in the control group who were starved of medical treatment the result was grim. The condition of at least 36 deteriorated, and one man committed suicide. Some medics say the death may be linked directly with the drug testing.
Seroquel was in the spotlight of another scandal exposing questionable testing practices. AstraZeneca was found to hush up the results of its own testing of the drug in 1997, which showed side effects and cast doubt over its relative efficiency.
In Russia a high profile scandal occurred in 2007, when it was revealed that a hospital in Russia tested vaccines produced by British company GlaxoSmithKline without warning patients that they were experimental.
The testing involved children as young as one year old. The parents were told the drugs had clinical clearance and were free, because they were sponsored as part of a humanitarian aid programme.
You can share this story on social media: