Blame makeup: Molestations in public are 'women's own fault', Saudi poll shows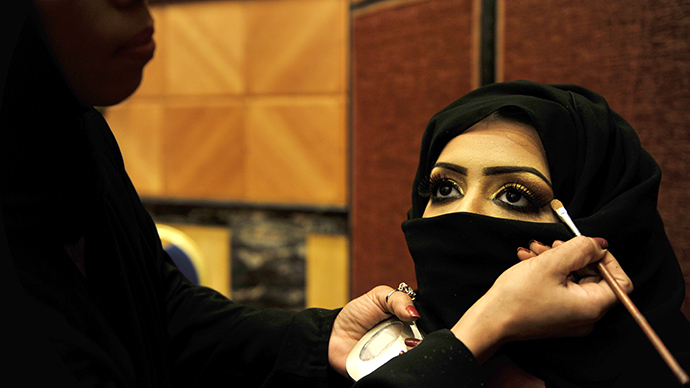 People pointing to female indecency to explain sexual assaults on them may have a lot in common with men in Saudi Arabia. In a country where women must cover most of their body in public, the majority of males say women provoke molestation with makeup.
This opinion seems to dominate society in the ultraconservative kingdom. A new opinion poll showed that 86.5 percent of men blame mascara and eye liner for the rise in molestation cases in public places, reports the Emirates 24/7 news website.
The poll was conducted among 992 men and women over 19 by the Riyadh-based King Abdul Aziz Centre for National Dialogue, a Saudi NGO promoting communication between citizens and the many branches of its royal government.
The majority of the people surveyed also mentioned lack of anti-molestation laws, "poor religious sentiment" and absence of warning signs at public places as the key factors behind the problem.
Saudi Arabia is among those countries that offer a small amount of personal freedoms to women because of adherence to a strict fundamental version of Islam and cultural traditions. Saudi women cannot travel or work without permission from a male relative or husband, they are not allowed to drive a car and must obey a stringent dress code.
Attempts to resist the authoritarian rules are few and rarely successful. The latest protest against the ban on woman driving in October last year saw some 60 activists taking the wheel, only to run into police checkpoints across the capital and condemnation from clerics.
You can share this story on social media: