​Saudi religious police hunt down Twitter 'witchcraft' accounts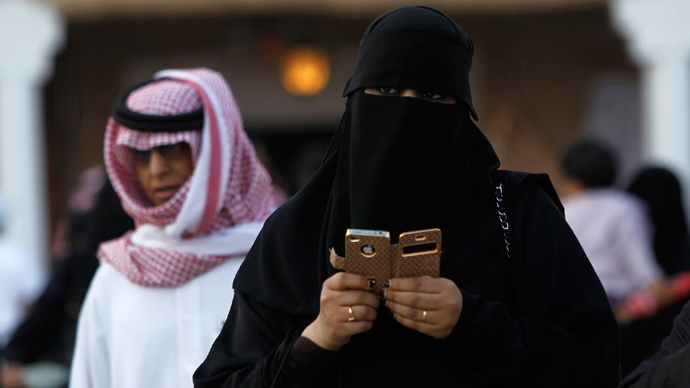 Saudi Arabia, which has the largest number of Twitter users relative to internet users in the world, has formed a special task force to track users of the popular social media who are accused of spreading vice and witchcraft.
The Commission for the Promotion of Virtue and Prevention of Vice, which serves as the religious police of the conservative Gulf kingdom, is conducting surveillance of Twitter accounts in an effort to reign in heightened interest in subjects related to sorcery.

The religious public watchdog is keeping a lookout for those accounts which "are spreading vice and witchcraft" through the community, said Ahmed Al Jardan, the Commission's spokesman, as quoted by the Saudi news network Al Arabiya.

"We will track down all those who are behind these accounts whether they are men or women…we are determined to eliminate these accounts before they become widespread and out of control," he said.

Jardan pointed to a study conducted in Saudi Arabia that showed every fourth network user owned a Twitter account and that the total number of internet subscribers in the Gulf state is estimated at around 7 million - surpassing the combined population of Bahrain, Kuwait and Qatar.

Figures that calculate 'Twitter penetration' are determined by the number of monthly active tweeting users relative to the total number of internet users.

The majority of internet users in Saudi Arabia do not own PCs, but use their mobile phones to access the system.

Al Arabiya quoted Saudi Arabia's Mufti, the country's leading Islamic cleric, as saying that social media networks like Twitter have become a "podium for spreading evil and bad ideas and exchanging accusations and lies" by many of their subscribers.

"Many Twitter users in the kingdom are also fools who lack modesty and faith," he said.

The crackdown on Twitter users comes in the same week that Riyadh passed new counter-terrorism legislation that makes it an act of terrorism for any person to disturb public order or defame the reputation of the state or the king.

The new legislation was ratified by King Abdullah on Sunday after being approved by the cabinet in December, following its initial proposal by the Interior Ministry and advisory Shura Council.

The legislation defines terrorism as "any act carried out by an offender … intended to disturb the public order…to shake the security of society… stability of the state… expose its national unity to danger… suspend the basic law of governance or some of its articles," according to its text, as cited by Human Rights Watch (HRW).

Terrorists can also be considered any individuals who "insult the reputation of the state or its position… inflict damage upon one of its public utilities or its natural resources," or people who attempt to force "governmental authority to carry out or prevent it from carrying out an action, or to threaten to carry out acts that lead to the named purposes or incite [these acts]."

The legislation, made up of 40 clauses, allows the security forces to arrest and detain suspects for up to six months with the possibility to extend the confinement for another six months. Suspects are allowed to be held incommunicado for 90 days without the presence of their lawyer during initial questioning.

Internet surveillance and phone tracking are also included in the new legislation, as well as the right for the police to carry out raids on the homes of suspected terrorists without prior approval from a judge.
Experts say Saudis are flocking in droves to social media platforms, like Twitter and Facebook, in an effort to express themselves in a country that frowns on public attempts at open dissent.
You can share this story on social media: