Swap jihad for lush rehab: Saudi Arabia opens relaxation center for jailed Al-Qaeda extremists (PHOTOS)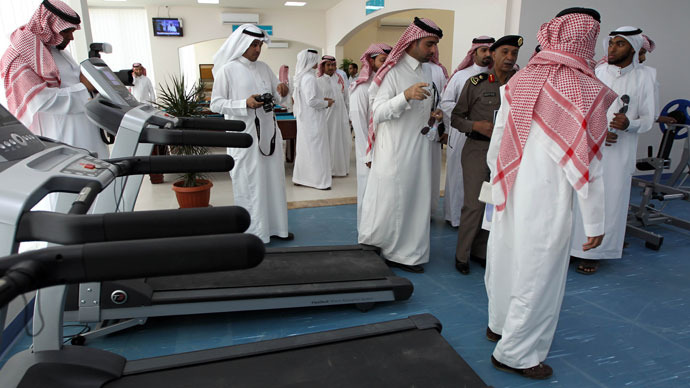 Saudi Arabia hopes to put imprisoned Al-Qaeda militants on the right path and make them drop their thoughts of jihad by offering them spa treatments, exercise and counseling at a new luxurious rehabilitation facility in the capital, Riyadh.
As part of the program de-radicalization program, inmates will be able to relax in the center in between sessions with counselor and talks about religion, reports AFP.
The Riyadh rehab center is designed to accommodate 228 prisoners: 19 inmates in each of the facility's 12 buildings.
The facility spreads over an area equivalent to around 10 football pitches (over 10 hectares) and includes an Olympic-size swimming pool, a sauna, a gym and a television hall. The prisoners will also have access to special suites where they can spend time with visiting family members. Besides that, as a bonus for good behavior, they could get a two-day break with their wives.
The center was created by the Prince Mohammed bin Nayef Center for Counseling and Care - established seven years ago to rehabilitate extremists imprisoned during a Saudi crackdown on the local branch of Al-Qaeda. The prince himself survived a suicide bomb attack in 2009, which was claimed by Al-Qaeda.
"Just under 3,000 [prisoners] will have to go through one of these centers before they can be released," Interior Ministry spokesperson General Mansur al-Turki told the agency.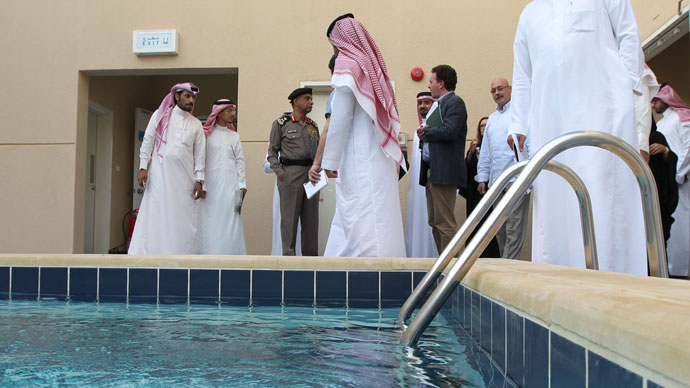 Another similar facility has already been opened in the western port city of Jeddah, while three more are planned for different parts of the kingdom.
The Riyadh center though is the first one to offer jailed Al-Qaeda members – or the "deviant group," as they are referred to by the country's authorities – a lap of luxury as a boost to reconsider their beliefs.
It is planned that during the day prisoners will attend seminars on religious affairs.
"In order to fight terrorism, we must give them an intellectual and psychological balance... through dialogue and persuasion," said the director of the rehabilitation centers, Said al-Bishi.
So far, some 2,336 Al-Qaeda prisoners have been through Saudi rehabilitation schemes, he said. No more than 10 per cent of former inmates rejoin extremist groups, Bishi noted, adding that such proportion is "encouraging."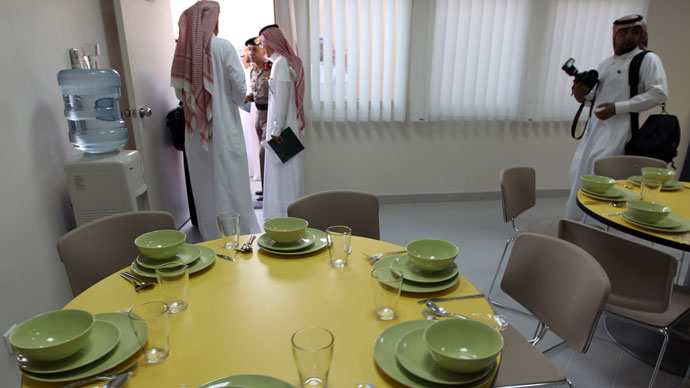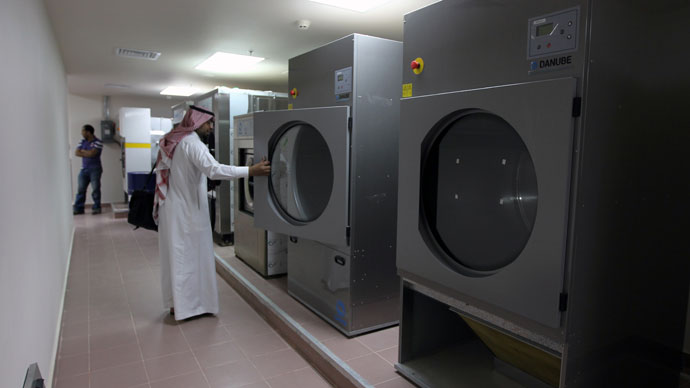 However, the program does have its opponents, especially given that some there have been some high-profile returns to the ranks of jihad. For instance, Saeed al-Shehri - a former Guantanamo Bay prisoner who went through a rehabilitation program in Saudi Arabia - upon his release traveled to Yemen and became deputy leader of Al-Qaeda on the Arabian Peninsula.
Liberals are particularly unhappy with the religious content of the program, saying that it draws on an ultra-conservative version of Islam – which not so different from Al-Qaeda's own.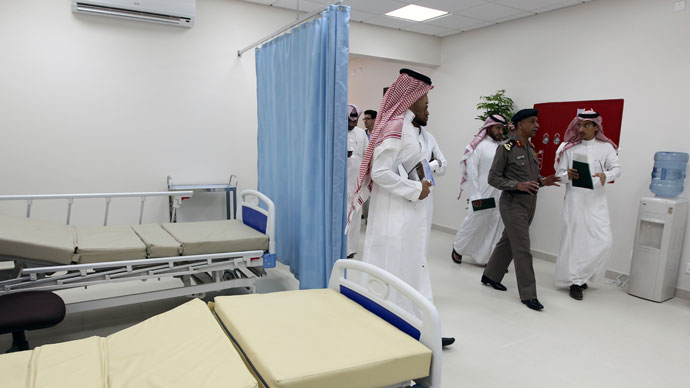 You can share this story on social media: