Sarkozy urges Libyan scenario in Syria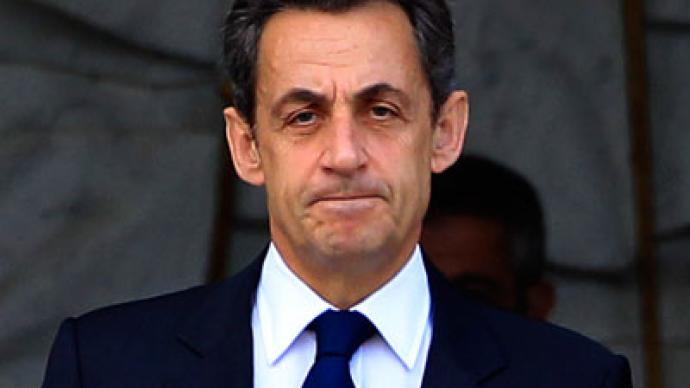 Former French president Nicolas Sarkozy, the spearhead of last year's campaign to oust Muammar Gaddafi, has called for rapid international action on Syria, comparing the current crisis with the situation in Libya.
Sarkozy has spoken with the Syrian opposition leader, Abdulbaset Sieda, and both agreed there is a need for foreign intervention in Syria in order to stop the ongoing crisis, Reuters reports."They noted a total convergence in their views on the seriousness of the Syrian crisis as well as the need for rapid action by the international community to avoid massacres," said a statement signed by Sarkozy and Sieda, the president of the Istanbul-based Syrian National Council. "They agreed that there are great similarities with the Libyan crisis," said the statement.This is the first time Sarkozy has spoken on a significant issue since losing May's presidential elections to his Socialist rival, Francois Hollande. His move seems to be an attempt to put pressure on President Hollande, who has been much more moderate on the issue compared to his flamboyant predecessor.France's ruling Socialist Party rebuked Sarkozy for his bellicose remarks on Syria.French Foreign Minister Laurent Fabius lashed out at the former president in an interview to Le Parisien daily, saying he is surprised at Sarkozy's desire to "stir up controversy over such a serious subject.""One would expect otherwise from a former president," Fabius said, speculating that this might be done "in order not to be forgotten".Another prominent member of the Socialist Party, Jean-Christophe Cambadelis shared with i>Tele television that "Coming from an ex-president who received Bashar al-Assad with great pomp in July 2008 on the Champs Elysees for a troop inspection, frankly we are flabbergasted." There has been no reaction from the acting president Francois Hollande, who is currently on vacation. The conservative Union for a Popular Movement  (UMP) that lost presidential elections to Socialists in May has criticized the president for "sunbathing on a beach" while massacres are taking place daily in Syria."Why is Francois Hollande doing less than Sarkozy? Why has he decided not to intervene? Because of fear? Because of amateurism? Because he doesn't know how to decide?" UMP official Philippe Juvin said in a statement.Prominent French intellectual Bernard-Henri Levy, believed to be one of the masterminds of the last year's intervention in Libya, also slammed Hollande's approach in an interview with Le Parisien newspaper last week.He stated that Hollande had failed to live up to his election campaign promises to toughen efforts to chase Syrian President Bashar al-Assad from power. "Of course I am disappointed by Hollande. I voted for him," Levy said. "Facing what might be the biggest historical, political and moral test of his mandate, this inertia, this flurry of words is not acceptable."Sarkozy was the first Western leader to recognize the Libyan rebels and led international efforts to organize the NATO-led operation to help Libyan rebels overthrow the Gaddafi regime.
Rebels in 'serious trouble' in Aleppo
Meanwhile the Syrian army claims to have seized a key rebel-held district in the flashpoint city of Aleppo. Syrian state television said government forces had pushed into the Salaheddine district, killing most of the rebels there, and had entered other parts of the city in a new offensive.Violence broke out in the northwestern city last month after a major flow of militants into the area. Colonel Doug Macgregor, an author and decorated US war veteran, says that the rebels in Aleppo "are in serious trouble" given the Syrian army's capabilities and tactics.He explained that the Syrian army, which is in his opinion the most competent and disciplined in the Arab world, moved very deliberately in Aleppo. "That suggests that they probably moved to seal off the rebels in the enclaves in the areas that they currently hold. To do that they had concentrated armor and artillery for direct fire, not for indirect fire," Macgregor explained to RT.Despite their support of the anti-Assad uprising Turkey and Western forces have so far avoided military intervention. "As long as the Syrians avoid any sort of future difficulties with the Turks along their borders I suspect that Mr Erdogan – however how sympathetic he is to Sunni Islamist rebels fighting for control of Damascus – he will try and stay out of it," Macgregor said.