No end in sight: Sanctions spur Syrian food insecurity (VIDEO)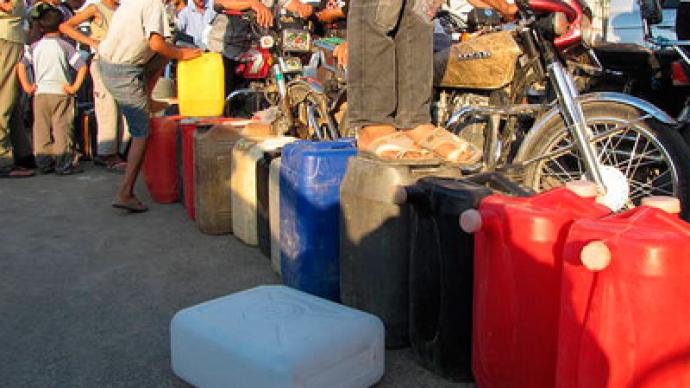 For months the international community has been struggling to curb the violence in Syria. But while the world leaders continue to push its peace plan, it is ordinary citizens that have born the brunt of civil war and harsh foreign economic sanctions.
The civil unrest in Syria is putting an estimated 1.4 million people at risk from hunger, the United Nations World Food Program (WFP) reports. Tens of thousands have already crossed the border into neighboring countries to get access to food and water, while Syria imports almost half of its food for its domestic use, the UN says. Meanwhile, rising inflation generated by the international economic sanctions imposed by the United States and its allies continues to hit ordinary Syrians the hardest.  Inflation stands at 30 per cent as of April 2012, while the country's two most important economic sectors – tourism and oil – are flagging amid the unrest and economic sanctions, Reuters reports. The value of the Syrian pound has also plummeted by more than 60 per cent against the US dollar, the Assessment Capacities Project think tank says.   Meanwhile, international sanctions have taken a heavy toll on the country's oil sector.  Syria's oil minister acknowledged the heavy toll international sanctions have taken on the country's oil sector, saying Wednesday that they had sucked about $4 billion out of the economy.Shortages have left Syrians standing in queues and pay higher prices for everyday necessities such as cooking gas, which has quadrupled in price due to increasing scarcity of even the most basic goods.  The oil sector was a pillar of Syria's economy before the crisis, with oil exports, mostly to Europe, totaling $7-8 million per day, AP reports.