China's Iranian crude imports remain in US firing line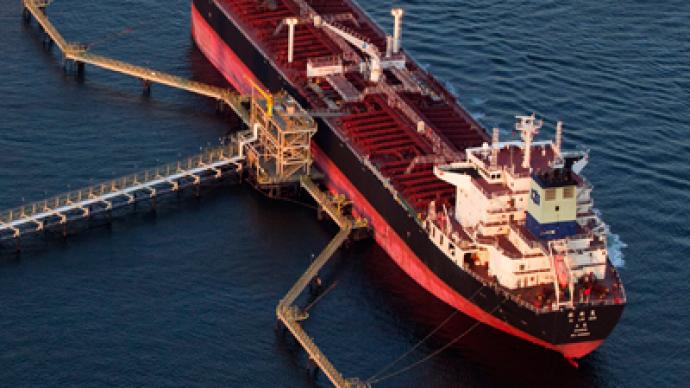 Washington has granted waivers to sanctions on Iranian oil imports to several countries, leaving China the only major oil importer subject to US penalties. Chinese oil giant Sinopec announced it will not raise imports in an effort to allay sanctions.
The US government added India, South Korea and four more nations to the list of countries exempt from the sanctions on Monday. Ten EU nations and Japan were granted waivers in March to US financial penalties.The US considers that these countries have made a considerable effort to lower imports of Iranian crude with a view to stifling the Islamic Republic's lucrative oil industry and curtailing its nuclear program.US supporters of the sanctions against Iran say China has been receiving clandestine cargoes of Iranian oil which have had their tracking signals disabled.Iran maintains that its nuclear research program is purely for civilian purposes, but the US and Israel insist the country is in the process of developing atomic weapons.A new set of heavy sanctions may be introduced on June 28 by the US aimed at putting further pressure on Iran."By reducing Iran's oil sales, we are sending a decisive message to Iran's leaders: until they take concrete actions to satisfy the concerns of the international community, they will continue to face increasing isolation and pressure," said US state secretary Hilary Clinton in a press release on Monday.China currently imports over a fifth of the oil produced in Iran and does not support sanctions against the country.Spokesman for the Chinese embassy in Washington Geng Shuang said that China's government seeks a diplomatic solution to the nuclear issue and "opposes unilateral sanctions imposed by one country on others."China's biggest buyer of Iranian crude Sinopec has announced it will not be increasing its imports in the next year in an effort to sidestep US financial penalties.China made significant cuts to its imports during the first quarter, but the US suspects it will not be able to resist reduced prices when Iran attempts to sell off crude that no one else will buy.Sinopec has already received several offers from Iran but has turned them down, a Beijing official told Reuters. China is the world's second-largest oil consumer and is currently bolstering its stores to compensate for countrywide power cuts.
You can share this story on social media: