Saakashvili pledges never to attack breakaway regions again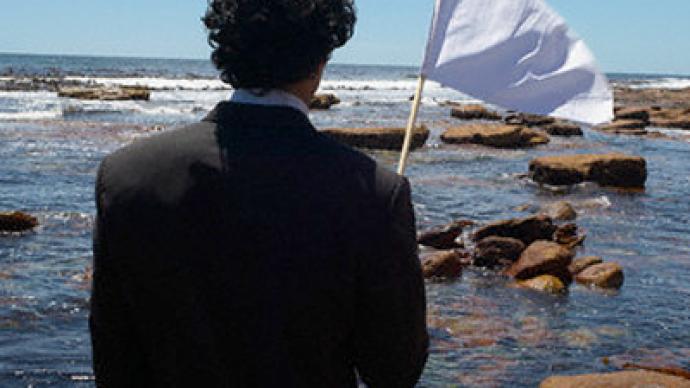 Speaking at Tuesday's session of the European Parliament, Georgian President Mikhail Saakashvili said that his country would never again use force against breakaway regions that Georgia considers part of its territory.
The Georgian leader said he made the vow to prove his nation's intent to peacefully end the conflict with the Russian Federation. The interview was broadcast live by Georgia's Rustavi-2 television. Georgia considers the republics of South Ossetia and Abkhazia part of its territory and Saakashvili's political platform is strongly based on what he calls reunification of the country. His administration made an attempt to once again bring South Ossetia under its control, in 2008. It used military force, in violation of a ceasefire and protection by the peacekeeping force of the Commonwealth of Independent States. Russia intervened in the conflict after Georgian shelling and an attack killed several of its peacekeepers. It quickly drove the Georgian forces away.After the war, Russia recognized the independence of South Ossetia and Abkhazia and established military bases in those states to protect from other possible Georgian attacks.Unresolved territorial issues prevent Georgia from entering NATO, which is an important aim in Saakashvili's political agenda.
You can share this story on social media: