Russia's Public Chamber receives new tasks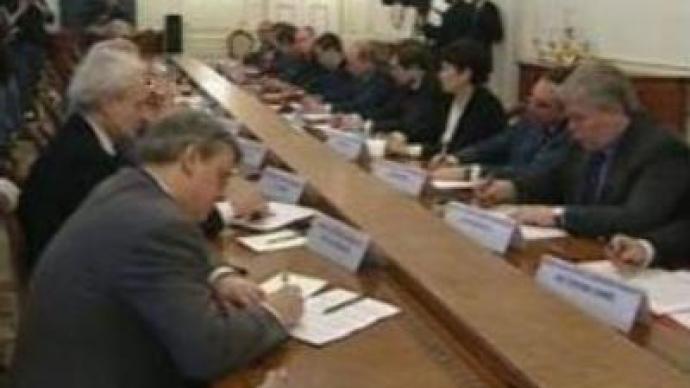 To increase the influence of society on government organisations, counteract extremism, and participate in national priority projects – these are the main goals for the recently established Public Chamber.
The tasks were set up by President Putin during his meeting with the members of Russia's official watchdog on human rights – the Public Chamber, Wednesday. The watchdog, set up domestically about two years ago on the Russian President's initiative, has established itself internationally.Now it is a member of International Association of Economical and Social Committee and other important institutions.The discussion also concerned the whole system of public organisations in Russia, where there are more than half of a million NGOs. Putin criticised them and the Public Chamber for inertness when the matter comes to the most urgent issues. There, he mentioned coolness of NGOs in a conflict over replacement of the Bronze Soldier in Estonia's capital. Political analyst, Vyacheslav Nikonov, one of those who attended the meeting, says the civil society is on the rise, and at least 50% of NGOs are well-functioning.
"The NGO sector already accounts for 1% of the Russian GDP which is quite a lot and it is developing,"
he also said.
You can share this story on social media: