Assassination of senior Russian weapons designer caught on tape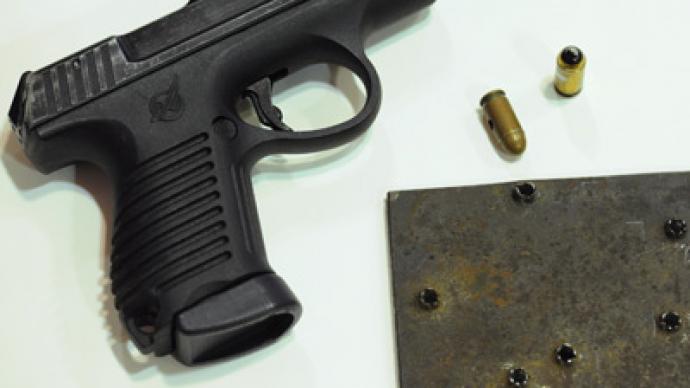 A senior weapons designer working for a leading Russian defense industry enterprise was shot dead in what authorities suspect was a contract killing.
The body of Vyacheslav Trukhachev was found on Wednesday on a street in Tula, an arms-manufacturing city south of Moscow. Trukhachev was headed home after work at the Instrument Design Bureau when the killer shot him in the head.The audacious assassination took place on a busy, well-lit street at about 7:30pm local time, and was captured on a surveillance camera, police said. The killer was not wearing mask, and fled the scene immediately after killing Trukhachev.A 9mm cartridge case was found at the scene of the murder. Investigators are now studying CCTV footage and searching for witnesses.A group of experienced investigators has been sent from Moscow to Tula to help local police, Russia's Investigative Committee announced.The investigators are considering several motives for the assassination, including personal and professional reasons.Shortly after the news about the murder broke, media began speculating that it could be connected with a recent political scandal, when an aircraft flying from Russia to Syria was grounded in Turkey and searched for smuggled arms. A source in Russian law enforcement, however, sharply denied these claims.The murder may be connected to Trukhachev's work, investigators believe. His job involved designing and developing weapons, but not selling them.Officials at the Instrument Design Bureau declined to comment.Tula's Instrument Design Bureau was founded in 1927, and currently develops guided weapons for Russian ground forces, air defense systems and small arms. For 85 years, the company has provided more than 160 developments for the Soviet, and later Russian, army.In 2002, the US imposed sanctions on the Instrument Design Bureau for alleged arm sales to Iran, and extended the sanctions for a year in 2003.