Russian press review, 31.03.07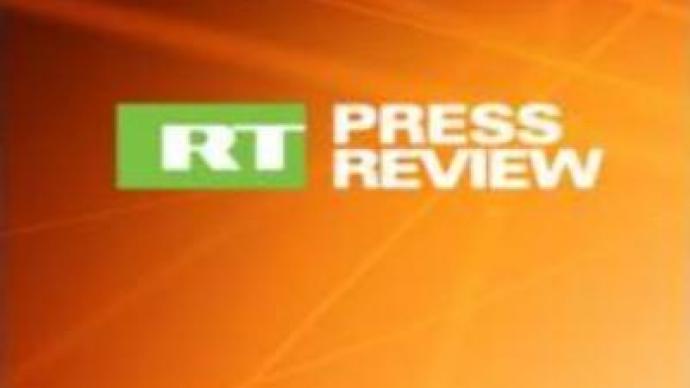 The Russian press focuses on the country's relations with Kazakhstan in the energy field, expresses concern over hazing incidents in the Russian Army, analyses the Federation Council Speaker's proposal to extend the presidential term.
Rossiyskaya Gazeta
daily looks at the future relations between Kazakhstan and Russia in the energy sector. The paper highlights the visit of Russian Prime Minister Mikhail Fradkov to Kazakhstan for talks with the country's President Nursultan Nazarbayev. The daily says that in one day Fradkov managed to sign 3 documents with the Kazakh leader concerning the banking and energy sectors.
Izvestia
daily newspaper raises concern over the 2007 spring military draft and increased incidents of hazing in the Russian Army. Those are hard to eradicate completely, but the situation can be controlled by soldiers' parents, who are active in setting up committees to monitor lives of their sons in the army. Article says that the recent military reforms have changed the situation and put a lot of soldiers and officers at ease.
Kommersant
's first page shows an archived masked picture of a self-exiled Russian tycoon Boris Berezovsky. Investigators from Russia's Prosecutor General's Office are in London to question him in connection with the poisoning death of the former Russian security officer Aleksandr Litvinenko.
The paper quotes Berezovsky as saying that the procedure is a farce and he only agreed to go through with it not to obstruct the British inquiry into the case.
Komsomolskaya Pravda
paper brings forth an article about Sergey Mironov, who was elected as the head of the Federation Council for the third time. The paper cites his speech where he proposes to extend the presidential term to five or seven years. Vladimir Putin has reiterated his opposition to any constitutional changes that would extend his Presidential term. The daily concludes that this is Mr. Mironov's attempt to show support for Putin ahead of the parliamentary election.
You can share this story on social media: