Russian press review, 27.03.2007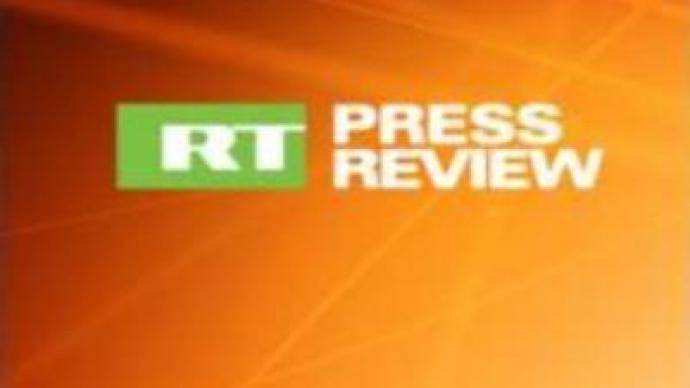 Russian press focuses on the Chinese President Hu Jintao's visit to Moscow, discusses how to encourage former migrants to return back to the country and also writes about the 80th birthday of Russian musician Mstislav Rostropovich.
Novye Izvestiya
focuses on his meeting with Russia's leader Vladimir Putin and looks at the economic cooperation between the two countries. The paper quotes the Chinese President as saying that by 2010 the turnover between China and Russia will more than double. Speaking about the problems the two countries still have, the daily quotes experts who say China doesn't want to cooperate with Russia in the field of high-level technology, but prefers Europe or the US.
Nezavisimaya newspaper
develops the main story and looks at the turnover between the two countries in the first few months of this year. According to the daily, the statistics are quite "unpleasant" for Russia, as its exports to China have decreased by just over 10%, whereas China's exports to Russia during the same period almost doubled. It also gives the figures for the imports for last year, which show a 70% increase in Chinese goods to Russia but only about a 20% increase in that of Russian goods to China.Another story in
Novye Izvestia
is the Russian government's program to encourage former migrants to return back to the country. It says that as well as the obvious goal of bringing back those who were forced to leave the country, the program also aims at improving the demographic situation in some of the sparsely-populated Russian regions. But the paper quotes experts who think the measure won't encourage many people, because when they return they will face poor living conditions, a limited job market and many bureaucratic complications.And finally,
Rossiyskaya gazeta
leads with the 80th birthday of the renowned Russian cellist and conductor Mstislav Rostropovich. The newspaper recalls his main musical achievements and praises his numerous charity activities. And the daily highlights the part Rostropovich played in the life of another famous figure of Russian culture, the writer Aleksandr Solzhenitsyn. It publishes a letter the Maestro wrote to the Soviet officials at the time, trying to persuade them to stop a campaign against Solzhenitsyn. The daily also includes interviews with some Russian musicians, all of whom call Rostropovich a man of incredible talent, humanity and compassion.
You can share this story on social media: