Russian press review, 10.02.07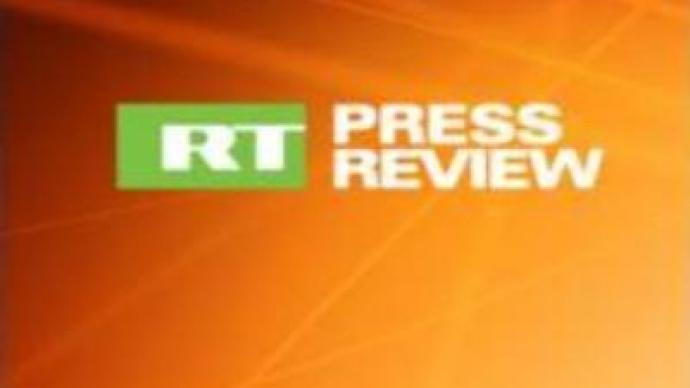 The Russian press looks at the U.S. anti-missile defence plans and the violent clashes in Jerusalem. It also highlights the competition between two Russian political parties favoured by the Kremlin.
Rossiyskaya Gazeta
focuses on U.S. plans to use Eastern Europe for its anti-missile defence system. It says there's no full-proof way of stopping Americans moving closer to Russia's borders. But there are several sensitive issues in which the Pentagon needs Russia's help. And the paper says it's no coincidence Russia's Defence Minister, Sergey Ivanov, touched upon them during talks with NATO counterparts in Seville.The violent clashes in Jerusalem over Israeli building work near the Al Aqsa mosque are in the spotlight in the
Kommersant
daily. The paper says the events could have consequences equally as serious as Ariel Sharon's visit to the site in 2000. It triggered violent clashes between Israelis and Palestinians. According to
Kommersant
, if the Al Aqsa violence continues it might lead to renewed conflict within the Palestinian authority and ruin an agreement over the national unity government.
Moscovskie Novosti
publishes an interview with the former Chechen Prime Minister. Salambek Hadzhiev offers his view on what needs to be done to improve the Republic. He says it's in the hands of the Russian leadership, which needs to change the attitude of people towards Chechens. But Hadzhiev thinks the current Chechen leaders are exactly what the republic needs. According to him, the Prime Minister Ramzan Kadyrov, is the fighter, fighting for order, and the President, Alu Alkhanov, is trying to put in place the rule of law.
Moscovskie Novosti
also looks at the two political parties favoured by the Kremlin. It says many see the competition between United Russia and Fair Russia as senseless. It's compared to the Swiftian allegory between those who break eggs from the large end and those who break them from the small end – the outcome is the same. However, according to the paper they could be moving in the right direction, away from the one party centre which has dominated Putin's term in office.And the
Ogonyok
magazine focuses on the Russian energy giant Gazprom's plans to build a skyscraper in St Petersburg. The magazine questions whether the city's shaky swamplands will be able to take the ambitious project.
Ogonyok
says however things turn out – Russia's most beautiful city will get a very unsuitable building.
You can share this story on social media: