Russian press review, 02.03.07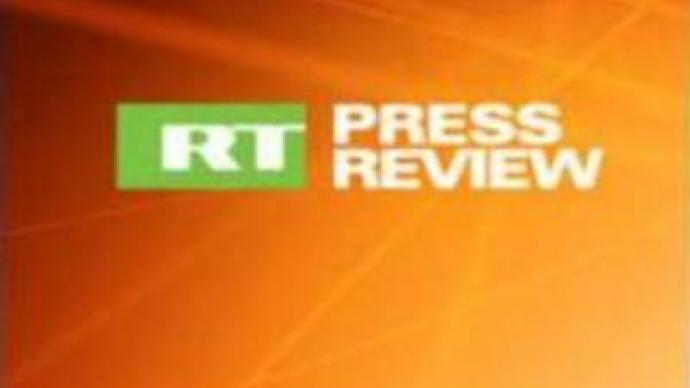 The Russian press looks at Ramzan Kadyrov's candidacy for the President of Chechnya and Russian policy towards Iran's nuclear programme. It also comments on the demographic crisis in Russia.
Vedomosti
looks at the candidacy of Ramzan Kadyrov for the President of the Chechen Republic. The business daily writes the Kremlin didn't put up any special conditions for Mr Kadyrov, but the future president has also given up the ambitions of his predecessors. It goes on to say Kadyrov will not insist on a power-division agreement with the federal centre and will no longer demand his government should take control over the Republic's oil industry. Ramzan Kadyrov, however, will be besieging the centre but mainly with an aim to obtain economic dividends, as the paper's expert predicts.
Vremya Novostey
claims Russia may change its loyal policy towards Iran's nuclear programme, citing the Head of the Russian Federation Council Foreign Affairs Committee, Mikhail Margelov. The paper says such a change may revive strategic partnership between Russia and the U.S. The Director of Russian and Asian Programmes at the Washington Institute of World Security, Nikolay Zlobin, told the paper that the North Korean model might be shaped for Iran. That would mean Russia should back U.S. actions against Iran. The paper's expert suggests that in return, the White House would be eager to respect Russian interests in the post-Soviet territory. The two countries will also cooperate in implementing mutual energy transportation projects and safeguarding global security.
Rossiyskaya Gazeta
interviews Yuri Evdokimov, the Governor of the Murmansk Region, one of the most dynamically developing regions in Russia's North-West. He says that all Russian ports, including those on the Baltic Sea, in the Far East, in Murmansk or in Novorossiysk, should get a status of free economic zones without fail in a move planned by the Government. Yuri Evdokimov believes that will make them competitive against their foreign neighbours, who have been working in as special economic zones for a long time and have boosted their turnover many times.Meantime,
Trud
interviews the Director of the Institute of Economic Forecasting at the Russian Academy of Sciences, Viktor Valter, who says that the earnings of the 10 % of Russia's rich are 23 times higher than the incomes of the poorest Russians. The income gap is similar to African and Latin American countries. Mr Valter believes the general level of wellbeing should be raised, as the growth of profits will not only improve life but will also boost economic efficiency.
Nezavisimaya Gazeta
looks at Russia's demographic crisis from a different and not widely-spread angle. Its expert says that the birth rate is proportionate to the average living-space available in the country. Thus, most Russian families live in small-size flats which results in a very low birth rate compared to other countries.
You can share this story on social media: