Jailed Russian pilot gets medical checkup following diplomatic pressure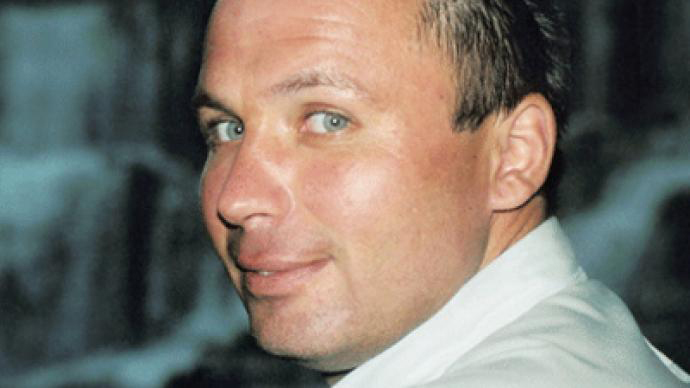 Russian pilot Konstantin Yaroshenko, who is serving a 20-year prison sentence in America, had his health checked by five US doctors. Earlier Russia's Foreign Ministry "expressed indignation" with the lack of medical attention the pilot was receiving.
Yaroshenko was abducted by American special agents in Liberia back in 2010 and forwarded to the US without notification to either the Russian authorities or his family. In September 2011, he was found guilty of conspiring to smuggle cocaine into the US and sentenced to 20 years behind bars.

Moscow believes the pilot was unjustly imprisoned.

Last week Yaroshenko's lawyer said that his client had grave health problems and was being denied proper medical assistance at his incarceration facility in Fort Dix, New Jersey.

On Tuesday, Yaroshenko finally had his health checked. His lawyer, Aleksey Tarasov, believes the checkup his client received, was all due to Russian diplomats' interference.

"At 8 he was summoned for the electrocardiogram, then at 12 he was summoned once again to the medical unit, where he was examined by five doctors, once again had his electrocardiogram done, was X-rayed and then was allowed back into his cell," Tarasov said, as cited by Interfax.

The results of the checkup have not yet been made known. Yaroshenko's lawyer says his client signed a waiver allowing him to make public his health examination details. Upon receiving the letter with the waiver, the prison will be able to come up with a report on Yaroshenko's health.

The Tuesday checkup came following harsh criticism from Russia's Foreign Ministry, which staged a diplomatic démarche, describing Yaroshenko's Monday medical screening as "superficial."

Russian Foreign Ministry human rights representative Konstantin Dolgov expressed "indignation towards the American side" concerning the examination, which turned out to be "just a formality," a ministry statement said.

Dolgov directed his criticism towards the adviser to the US Embassy in Moscow.

"There's an impression that the prison administration has been deliberately ignoring all appeals from Yaroshenko, his lawyer and Russian diplomats, thereby losing precious time and putting at greater risk the life of a Russian citizen," said the statement.

The ministry was urging the US to adopt emergency measures and "overcome the sabotage" of the Fort Dix prison by providing previously requested qualified medical examination of Yaroshenko with Russian doctors present to assign him the needed treatment.

"The health of the unjustly imprisoned Russian citizen Konstantin Yaroshenko is still a cause for serious concern," Dolgov said on Monday.

The United States initially said Yaroshenko did not request medical assistance from the prison administrators, and later said it could not publicly comment on his health unless he signed a privacy waiver. It also encouraged Russian representatives to directly contact his low-security correctional facility.

On Monday, Russia's Foreign Minister Sergey Lavrov insisted that Yaroshenko must be fully examined by medical professionals from a Russian diplomatic facility.
You can share this story on social media: