Russian fighter jets heading for Syria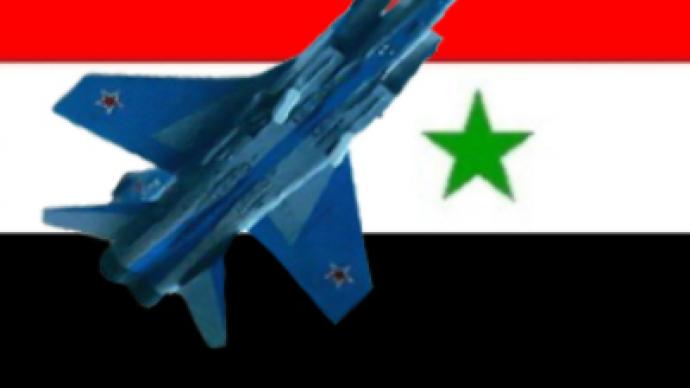 Russia has officially confirmed its intentions to deliver a batch of powerful MiG-29M fighter jets to Syria, as well as hold negotiations on a similar contract on MiG-31E interceptors.
That is according to the influential Kommersant newspaper, which referred to Aleksey Fyodorov – the head of Russia's United Aircraft Corporation (UAC).
"Two contracts – one for the MiG-29M and another for the MiG-31 – were signed a couple of years ago. The first contract is being implemented, and the other has not entered into force," Fyodorov explained in the Thursday interview with Kommersant.
He also added that the consultations on the MiG-31E interceptor contract will continue, though its future is yet unclear. Still, UAC hopes it will be fulfilled.
"The negotiations continue, so I hope the contract will be implemented eventually. This contract is important for the stabilization of the Nizhny Novgorod Sokol plant," he said.
The newspaper recalls that officials from Russia's state-run arms sales company Rosoboronexport had previously denied the 2007 contract to sell MiG-31E interceptor fighters to Syria ever existed. The media reported, though, that Russia offered to supply eight such machines to the country.
Mikoyan's MiG-31 interceptor is known in NATO countries as Foxhound, and is the most powerful and speedy plane in its class. A squadron of four such aircraft is capable of patrolling and effectively defending the airspace along a perimeter of one thousand kilometers (622 miles).
This plane can simultaneously detect and track up to ten and fire at four targets up to 180 kilometers (110 miles) away, which would be enough, for instance, to reach targets in Israel from Syria's territory – the reason why Israel has always objected to the deal.
You can share this story on social media: