At least 4 dead as Russian helicopter shot down by South Sudanese armed forces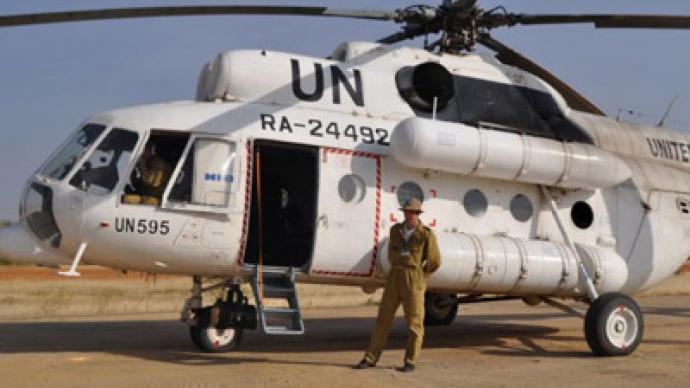 A Russian MI-8 helicopter working for the United Nations Mission in South Sudan (UNMISS) has been shot down and crashed near Likuangole in the South Sudanese state of Jonglei, the organization reported. All four crew members on board were killed.
However, the Russian Embassy in South Sudan said preliminary reports suggest that there were five people on board, four of whom were Russian citizens, wrote ITAR-TASS. The helicopter belonged to the Russian Nizhnevartovskavia company, which has contracts with the UN.South Sudan's armed forces, known as the SPLA, have claimed responsibility for shooting the helicopter down, added UNMISS in a press release."In subsequent communications between the mission and the South Sudanese Armed Forces, the SPLA told the mission that it had shot down the helicopter in the Likuangole area in Jonglei state," the UN spokesman Eduardo del Buey said. An investigation was in progress, he added.Following the UN statement, a South Sudan army official denied downing the helicopter, blaming the South Sudanese rebels for the incident.South Sudan's army, which is largely made up of former guerrilla fighters and militiamen, has often been accused of "excessive use of force" by human rights activists, with 10 people recently killed during a the break-up of a demonstration.The UN mission in South Sudan was created after the region's secession from Sudan in July 2011. The 2011 Sudanese referendum has formally led to the independence of the Republic of South Sudan, but questions over certain areas and natural resources disputed by Sudan have not been fully been resolved. In addition, the young country's government is struggling with at least seven armed rebel groups on its own borders, who refuse to accept the current government.The interethnic tribal conflict has been raging in Jonglei since early 2011, leaving several thousand people dead and tens of thousands displaced according to the UN estimates.
You can share this story on social media: