Russian reporter's question at White House seen as revival of Cold War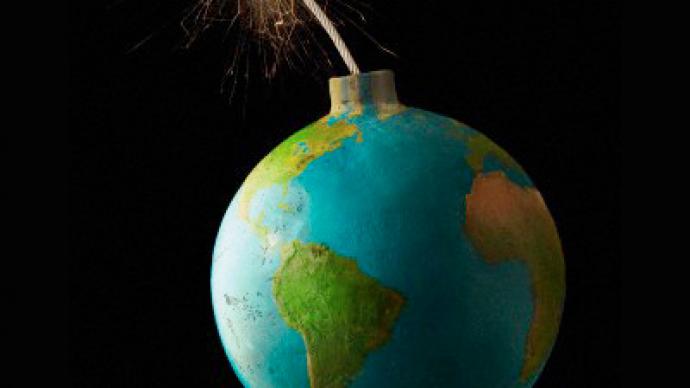 A chill in Russian-American relations blew through a White House briefing following a question by a Russian journalist suggesting the Arizona shootings could have been due to the freedoms enjoyed by Americans.
Andrey Sitov, a reporter for Russia's official news agency ITAR-TASS, asked if the Arizona shooting rampage was an inevitable by-product of Americans having too much freedom.White House spokesman Robert Gibbs countered the question in a firm and direct way by saying the actions of the gunman were totally un-American."There is nothing in the values of our country, there is nothing in the many laws of our books that would provide for somebody to impugn and impede on the very freedoms that you began with by exercising the actions that individual took on that day. That is not American," said Gibbs.RT spoke to Andrey Sitov, the reporter who asked the controversial question. He said that after the conference he was approached by many other correspondents who wanted to express their sympathy and understanding."They definitely knew where I was coming from. I was coming from a simple desire for the Americans to have a discussion of this that is comprehensive and that would help prevent such incidents in the future."However, Sitov was surprised to find later in the blogs of the correspondents from the White House Press Corps that his question was treated by many of them as a resurgence of the Cold War. "I think this is rhetoric that was definitely misplaced. It looks like there is a double standard here, where an American journalist in Moscow who's asking about internal politics of Russia is a hero and a defender of human rights and democracy. And if a Russian journalist in Washington DC touches upon a sensitive subject of internal politics here, then he is somehow an enemy of the American people, which I find ridiculous," he told RT.On January 8, 2011 Jared Lee Loughner, 22-years-old, opened fire on a crowd that had gathered to meet with US Congressman Gabrielle Giffords in Tucson, Arizona. Allegedly, his main target was Giffords, however, he did not manage to kill her, although she was severely injured after being shot in the head.
You can share this story on social media: