Russian soldiers suspected of extorting blood from new recruits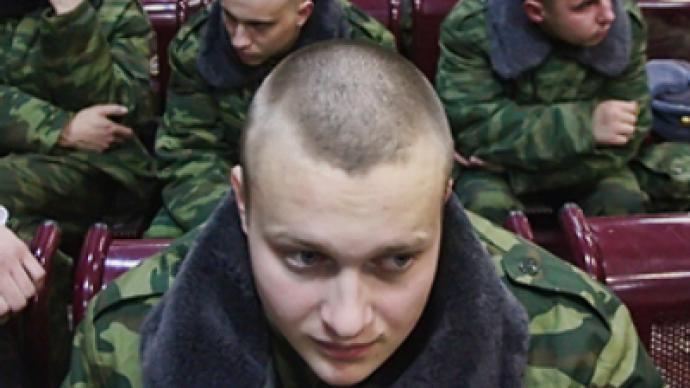 A group of Russian Air Force servicemen have reportedly taken the traditional hazing of new recruits to new heights by extorting money received for donating blood.
The news was reported by the Moskovsky Komsomolets daily on Monday. According to the article, three soldiers from the technical support company in the Air Force Science and Education Center (former Air Force Academy) forced newly recruited solders into donating blood and later robbed them of the money they received for the act. Blood donors in Moscow Region receive from 108 rubles (just under $4) to about 2,500 rubles (about $80).
The newspaper also reported that the Military Prosecutor's Office of the Moscow Garrison had opened three criminal cases. The article quoted the head of the Air Force Center, General Valeriy Konurkin, as saying that he intended to submit his resignation in connection with the scandal.
Russian Defense Minister Anatoly Serdyukov has ordered the creation of a special commission to investigate the incident, the RIA Novosti news agency reported on Monday.
You can share this story on social media: