Russia US relations is hostage of Reps-Dems internal fight – Russian senator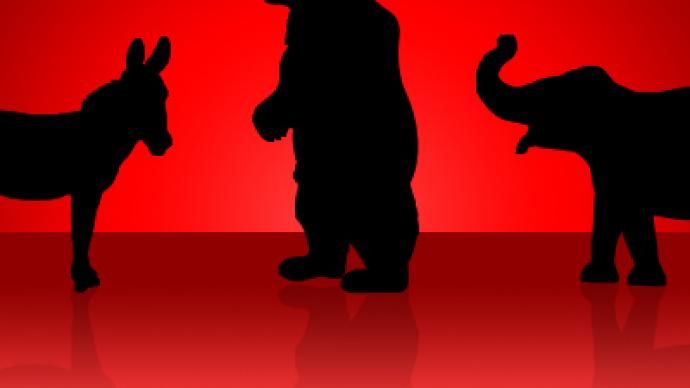 The new strategic arms reduction treaty between Moscow and Washington is set to cut the number of nuclear warheads on both sides by a third each, a significant step forward in terms of both global security and relations between the two countries.
Presidents Dmitry Medvedev and Barack Obama signed the document before the US Republicans gained control over the Congress and demanded some amendments to be made before the treaty could be ratified. The chairman of the Foreign Affairs Committee of the Federation Council of Russia Mikhail Margelov said the consultations on the treaty with the Senate started long before it was passed for ratification and the US Senate – the Federation Council permanent working group made everything possible to eliminate potential problems on the way of ratification in good time."The discussion was rather tough both in Moscow and Washington and I think we did a significant amount of work together, showing that for us, both on the Capitol Hill and here in Moscow the word 'perezagruzka' – the reset – is not just a word, we mean when we say the reset. We need that reset."
Margelov acknowledged that despite the time lost in the nearest past, it looks like Russia and US are working in the direction of positive bilateral agenda, whether it is assistance to Russia's accession to the WTO or repealing the Jackson-Vanik amendment, "which is one of the dinosaurs of political Jurassic Park of the time of the Cold War.""The more interdependent we are – the better it is for our future," he said.As for the statements adopted by the lawmakers on both sides – they do not amend the text and must be considered as political declarations."We are politicians, like it or not, both there and here, this is our job and making our political declarations we draw some kind of guidelines for our governments saying that these are our concerns, these are our ideas, and if you want to be successful as two governments, you should listen to us. You should hear our concerns and we are just trying to push ahead our two governments in that process of building bridges which make us closer to each other," Margelov said.Margelov recalled that previous administrations in Russia and US made a mistake, when Presidents Bush and Putin agreed to build a partnership, but "that level was not clearly sent to the level of two bureaucracies and two bureaucracies managed to bury successfully the idea of real partnership between Russia and the US – and we ended up in August 2008 [Georgia's assault on South Ossetia] at the lowest point of bilateral relations and mutual trust. We should not repeat those mistakes."Mikhail Margelov on RT website.RT's Spotlight with Mikhail Margelov.
You can share this story on social media: