Russia, UK to sign arms agreement in spring - report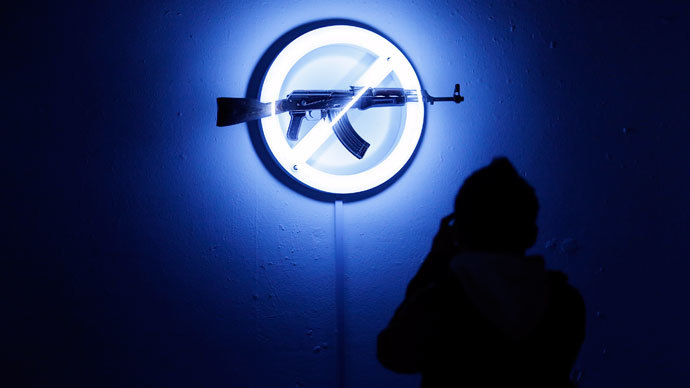 After years of discord, London and Moscow are restoring military cooperation and may even begin a bilateral arms trade later this year. The deal enabling British and Russian arms industries to work together on 'unclassified' issues is already drafted.
Britain's Telegraph has revealed that sources in both Moscow and London are confirming that the countries are ready to commence military cooperation on a new level.
"Work is ongoing on a Military Technical Cooperation Agreement (MTCA) between the UK Ministry of Defence and Russian Federal Service for Military Technical Cooperation, which will provide a framework for Russian and UK defense companies to cooperate at an unclassified level," British MOD spokesman said, as cited by the Telegraph.
A landmark deal being hammered out right now will enable British and Russian arms producers to buy components from one another and exchange certain technical data, provided it does not contradict the secrecy regulations of either country.
Experts from the two sides are busy examining the draft text and, according to the newspaper, the parties are finding common language quicker than was expected.
Cooperation would not go too far as both countries possess technology, such as missile engineering or surveillance electronic equipment, they would not share with a former Cold War adversary. Still, bilateral relations would eventually gain from the deal.
Russian-British relations are now gradually warming after the 'polonium scandal' in 2006, when former Russian security officer Aleksandr Litvinenko, who allegedly was consulting British intelligence, was murdered in London with a radioactive substance.
London and Moscow started cautious mutual approach back in 2012 after meeting of Russian President Vladimir Putin and British Prime Minister David Cameron in London.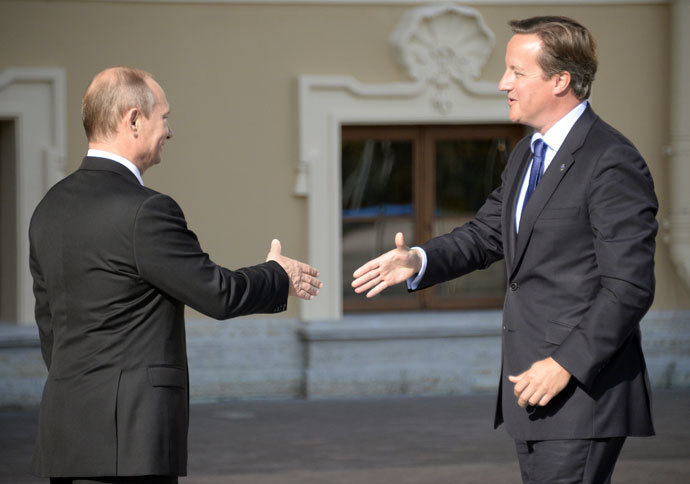 Back then the leaders agreed to launch "strategic dialogue" in a 2+2 format of Russian and British foreign and defense ministers.
In March 2013, Russian Defense Minister Sergey Shoigu and British Defense Secretary Philip Hammond discussed bilateral military cooperation, which was a bit step forward since Britain and Russia do not even conduct joint military drills, whereas with other NATO member countries Russia has much closer military interaction.
In November 2013, it was announced that British and Russian secret services are restoring ties and are going to exchange intelligence on the Sochi Winter Olympics due to start on February 7.
Both Russia and Britain are leading world exporters and actually are rivals on the international arms market. In 2013 Russia's arms export agency Rosoboronexport reported $13.2 billion worth of contracts (1,202 contracts with 60 countries), whereas Britain's exported military technology amounted to over 3,000 government-approved export licenses worth approximately $20 billion.
British business is currently far from using the Russian market to its full potential. There are about 600 British companies doing business in Russia today, whereas Germany is represented by over 7,000 firms.
In the meantime NATO alliance is planning to mutually beneficial cooperation with Russia in 2014.
"We had a very constructive and open dialogue on how to strengthen NATO's partnership with the Russian Federation and vice versa," said the chairman of the Military Committee General, Knud Bartels, while addressing the 170th NATO Chiefs of Defense meeting on January 22.
The chairman specified the priorities of such cooperation, namely "counter piracy, counter terrorism, search and rescue at sea, logistics and medical support" to NATO troops.
"We also acknowledged the value of the Cooperative Airspace Initiative and the Afghan Helicopter Maintenance Trust Fund," added General Bartels.
Russia and NATO "committed to work together on the Military-to-Military Cooperation Road Map for 2015-2017" assured General Bartels and promised to sign cooperation agreement with Russia during the Russia-NATO summit in May.
You can share this story on social media: