Space watch: Joint asteroid guard to be set up in Russia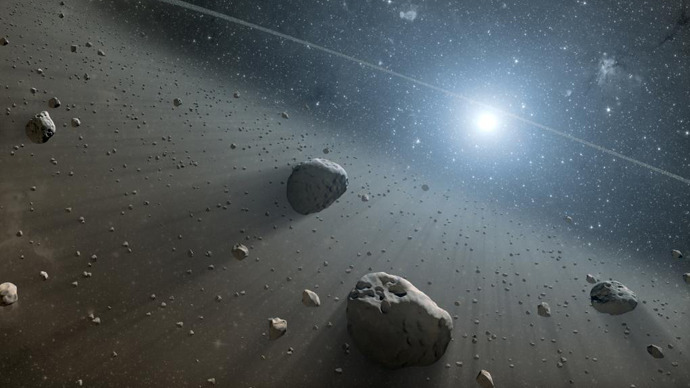 The days of asteroids blasting Russia are numbered. In less than a decade, the country is expected to have a functioning space threats defense that would be able track incoming menaces – and even prevent a large-scale disaster.
The megatons-strong explosion of a space bolide that hit the Russian Urals in mid-February also served as a bit of shake-up for the country's authorities. Russia's science, military and space industries are now uniting to create a first-of-its-kind national space threats defense program.
The project is expected to take shape by late 2013, but it will take at least five more years until practical results are achieved and an operable system is deployed.
According to Vladimir Popovkin, the head of Roskosmos, the national space agency, "an inter-agency task force consisting of experts from the Defense Ministry, Academy of Sciences and national space agency has been formed to create a unified system of space threats prevention."

All three bodies have space threats management programs of their own, but now it's been decided to combine their experience, efforts and budgets, Popovkin reported on Tuesday at a round-table conference on asteroid and comet threats in Russia's Federation Council.

The near space optical surveillance program of the Academy of Sciences, the counter space threats plan being elaborated by Roskosmos and the technical capabilities of the Defense Ministry will soon become one for the common good.

"We need to unite them," Popovkin explained, noting that "our country has enough financial means but they're being spent on departmental special-purpose programs."

A united control center to coordinate the activities and the management of resources for the program is to be created.

In addition, the Russian Academy of Science is devising a telescope network that will expand throughout the whole country.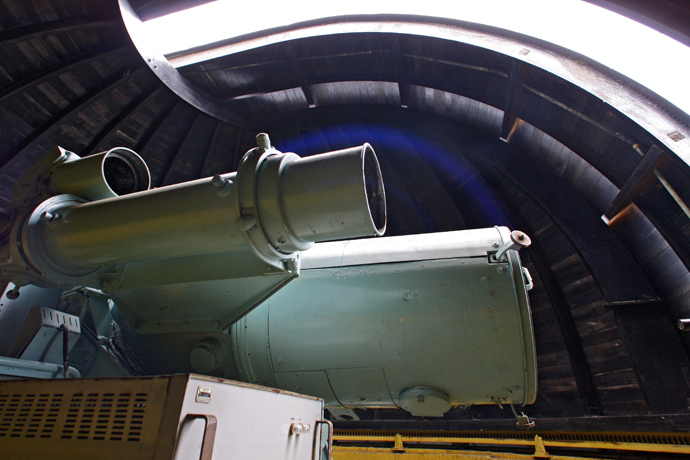 Counter-asteroid space vehicles may soon become a reality, with Lavochkin Unmanned Space Vehicles Company and Makeev State Rocket Center having proposed projects. A group of such vehicles could be deployed in geostationary earth orbit.
However, Popovkin stressed that the first visible results of the program should be expected no earlier than 2018-2020.
Man's best friend in space
Despite all the cutting-edge technologies currently in development, a nuclear warhead still seems to be the only real way to protect against threats from space, the conference revealed.

Once a dangerous space object is detected there will be a very limited time – about one year – to take measures to intercept it, said Oleg Shubin, the Deputy Director of the Department of Nuclear Munitions and Military Power Installations of Russia's nuclear monopoly Rosatom.
"Interception of an asteroid with size bigger than one kilometer in diameter would imply engagement of a nuclear warhead considerably more powerful than the existing megaton class of nuclear devices. This is a scientific challenge that could be solved," Shubin said.
"In the foreseeable future there is no other danger [except asteroids] that can potentially lead to, at least, the degradation of our civilization," believes Shubin.
A 10-year federal program worth 58 billion rubles (over $1.9 billion) designed to track down and counteract space threats was presented by Lidia Rykhlova of the Institute of Astronomy (RAS) in February this year.
The head of Russia's defense industry, Deputy Prime Minster Dmitry Rogozin, pointed out at the time that developing the program on a national level would be excessively expensive and would require international efforts.
Russian authorities became genuinely concerned about possible space threats after February 15, when a space bolide estimated to weigh around 7,000 tons and traveling at 40,000 km per hour blew up over Chelyabinsk, a provincial capital in the Urals Mountains. The shockwave of the 500-kiloton explosion scattered debris for dozens of kilometers and injured an estimated 1,500 people, including 299 children.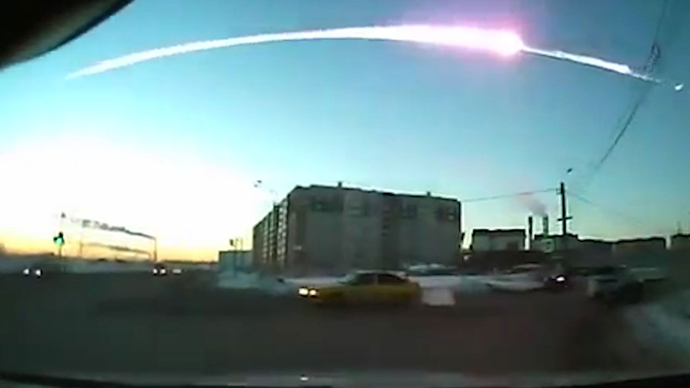 You can share this story on social media: