Russia slams UK's 'double standards' over Guardian pressure
Published time: 21 Aug, 2013 13:16
Edited time: 21 Aug, 2013 14:14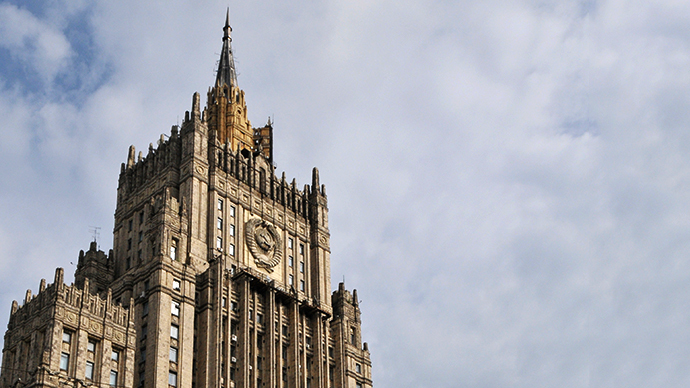 UK pressure on the Guardian over Snowden's leaks contradicts the country's freedom of press declarations, the Russian Foreign Ministry said. It also reveals Britain's "double standards" on human rights, the ministry spokesman pointed out.
"The moves taken by the UK authorities in relation with the Guardian newspaper office are discordant with the statements of the British side on their adherence to universal human rights standards, including that of the freedom of media, the rights of journalists and the protection of private life," Foreign Ministry spokesman, Aleksandr Lukashevich, said in a statement on Wednesday. 
The incident at the Guardian office is just another example of "the double standards practice applied by London in the sphere of human rights," Lukashevich added. 

Instead of resorting to "dubious methods of covering up tracks," the British side should "pay due attention to the worrisome ongoing tendency for the abuse of fundamental human rights and freedoms," the diplomat stressed. He noted that the cases of such abuse are "increasingly often signaled by the international human rights community." 
Lukashevich then called on the UK government to "make necessary conclusions" from the situation.

It was revealed by Alan Rusbringer, editor of the Guardian, that two months ago the British government threatened them with legal action unless they handed back or destroyed material given to them by former NSA agent Edward Snowden. 
That was confirmed by the UK Deputy Prime Minister Nick Clegg in a statement on Wednesday.

It comes after David Miranda, Glen Greenwald's partner, the Guardian journalist who published Snowden's material, was detained and questioned for nine hours at London's Heathrow airport under anti-terrorism laws.
The British government has defended their actions saying that he had "sensitive, stolen data" in his possession.