Russian scientists devising plan to get just-launched satellite to correct orbit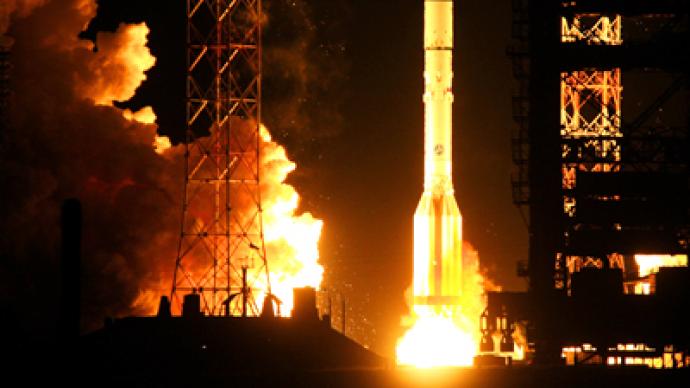 Russian space scientists are devising a plan to bring the Yamal-402 communications satellite back into its correct orbit after it lost its trajectory and ended up in an orbit near to, but not exactly, where it was meant to be.
Roscosmos, the Russian space agency, announced that the satellite did not reach its desired orbit due to an early separation of the rocket's upper stage. It appears that the upper stage of the Proton-M rocket failed to perform its final boost-burn for the proper duration, leaving a Gazprom Space System (GSS) satellite in a lower-than-planned orbit at the end of a nine-hour flight from the Baikonur Cosmodrome in Kazakhstan. Now, scientists are looking into the possibility of using the satellite's own fuel reserves and engines to bring it to where it's supposed to be."The Yamal-402 has been deployed into an orbit close to the calculated one, and unless it was damaged by the early separation, it is likely that the satellite may be used as designated with some restrictions," an unnamed expert told RIA.The French Thales Alenia Space company built the satellite with 46 Ku-band transponders – enough to provide coverage over most of Eurasia, the Middle East and Africa.It's the second satellite in its class to be sent out to space this year. The last one, the Yamal-300K, ascended on November 3 and currently is able to cover 95 per cent of the Russian territory.The GSS plans to have the Yamal network fully operational by 2020.