Russia recalls chief military representative to NATO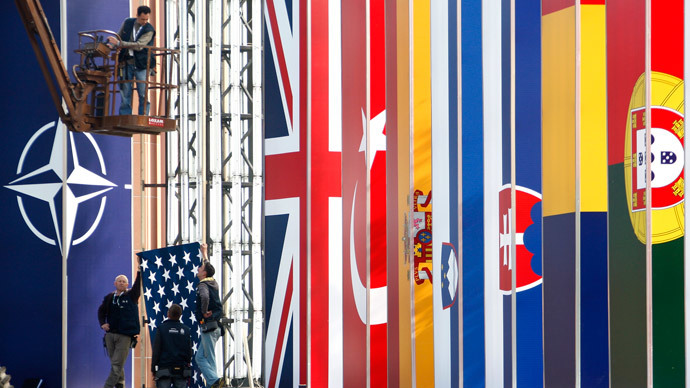 Moscow has recalled its chief military representative to NATO for consultations after the North Atlantic Alliance suspended military and civilian cooperation with Russia over the Ukraine crisis.
"The confrontational statements" from NATO and its secretary-general, Anders Fogh Rasmussen, did not go unnoticed by the Russian side, deputy Defense Minister Anatoly Antonov stressed.

"The policy of artificially creating tension isn't our choice. Nevertheless, we don't see any chance of continuing military cooperation with NATO in usual course," he said.

According to Antonov, the defense ministry decided to recall its chief military representative to NATO, Colonel-General Valery Evnevich, from Brussels to Moscow for consultations.

"Further military cooperation with NATO will be developed based on the practical steps to 'contain' Russia performed by our partners," he stressed.

The expansion of NATO military presence in Eastern Europe after the Ukrainian coup and accession of Crimea to Russia "is in no way contributing to the de-escalation of tension in the region," the deputy defense minister added.

Antonov also expressed regret that the bloc's decision to suspend cooperation with Moscow zeroes out the results of hard work from both sides in recent years.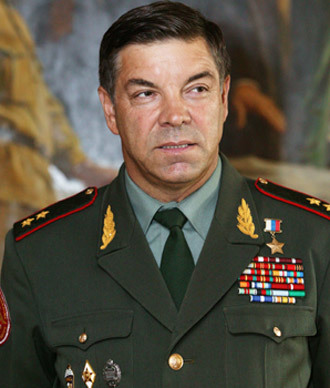 "We hope that Brussels has carefully calculated the consequences such a step would have for Euro-Atlantic security," he concluded.
The break-up between the North Atlantic Alliance and Russia could affect cooperation on Afghanistan in areas such as training counter-narcotics personnel, maintaining Afghan air force helicopters, and a transit route out of the war-torn country.
Other projects likely to be impacted involve fighting terrorism, drug trafficking, and dealing with the disarmament and non-proliferation of weapons of mass destruction.

NATO announced its decision to suspend military and civilian cooperation with Russia over the Ukraine crisis on April 1, adding that cooperation between the sides "can continue, as necessary, at the ambassadorial level and above."

The bloc also said that it was stepping up its cooperation with Ukraine, promoting defense reforms and increasing the activity of a liaison office in Kiev.

The ultranationalist coup in Kiev prompted the Crimean peninsula – home to an ethnic Russian majority – to hold a referendum on its future within Ukraine.

On March 16, over 96 percent of Crimean voters decided to cut ties with Kiev and rejoin Russia.

Crimea and the city of Sevastopol were officially accepted into the Russian Federation on March 21, with President Vladimir Putin signing a decree confirming the territories as part of Russia.
You can share this story on social media: