'Cold war rhetoric': Moscow blasts NATO move to stop cooperation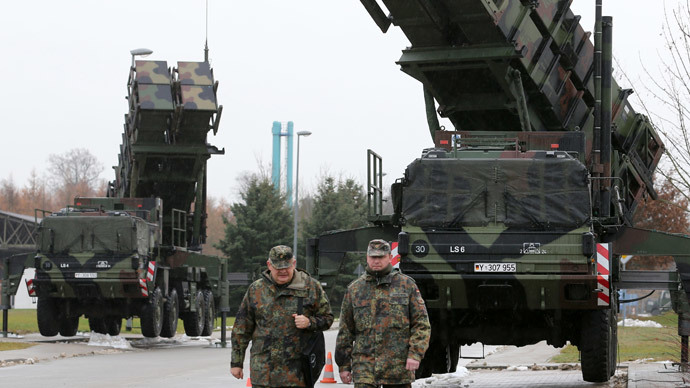 Neither NATO, nor Russia will benefit from suspended cooperation, the Russian Foreign Ministry has said. NATO's announcement of freezing "all practical civilian and military" joint work is reminiscent of Cold War language, Moscow said.
"The decision taken by the foreign ministers in the NATO council to suspend civil and military cooperation with Russia creates a déjà vu effect," the Foreign Ministry's spokesman, Aleksandr Lukashevich, said in a statement on Wednesday.
"The language of the statement reminds one of the battle of words during the Cold War era," he said.
Lukashevich added he felt history was repeating itself, recalling another "suspension" of cooperation with Russia announced by NATO six years ago, following the war in South Ossetia. The decision was short-lived, as several months later the alliance moved to resume the cooperation.
"It's not hard to see who is going to benefit from curbing Russia and NATO's joint work on countering modern threats and challenges to international and European security, in particular in areas like fighting terrorism, piracy, and natural and man-made disasters," Lukashevich said. "In any case this is going to be neither Russia, nor NATO member-states."
Russian Foreign Minister Sergey Lavrov expressed concern over NATO's decision, in a telephone conversation with US Secretary of State John Kerry, according to a statement by the ministry. Lavrov said the alliance's move did not contribute to solving the crisis in Ukraine.
"John Kerry has assured us of a strong intention to de-escalate rhetoric and continue to search for a joint approach to a political solution of the crisis in Ukraine," the statement said.
"De-escalation of rhetoric" might be a tough task, as speculations on the "threat" of Russian forces on the border with Ukraine keep being voiced by Western powers and the media. The latest accusation has come from NATO's supreme allied commander in Europe, US Air Force General Philip Breedlove, who has estimated that Russia could invade Ukraine in a matter of "days."
The alliance's military chiefs claim up to 40,000 Russian troops are stationed near the Ukrainian border.
"This is a very large, very capable and very ready force. The entire suite that would be required to successfully have an incursion into Ukraine should the decision be made," Breedlove said in an interview with Reuters and The Wall Street Journal. "We think it is ready to go and we think it could accomplish its objectives in between 3 and 5 days if directed to make the actions."
NATO Chief Anders Fogh Rasmussen backed Breedlove's statement on Sunday. When asked if he thinks such claims are undiplomatic and only whip up tension, Rasmussen said "quite the contrary, it is General Breedlove's duty to inform us what we see," Itar-Tass quotes.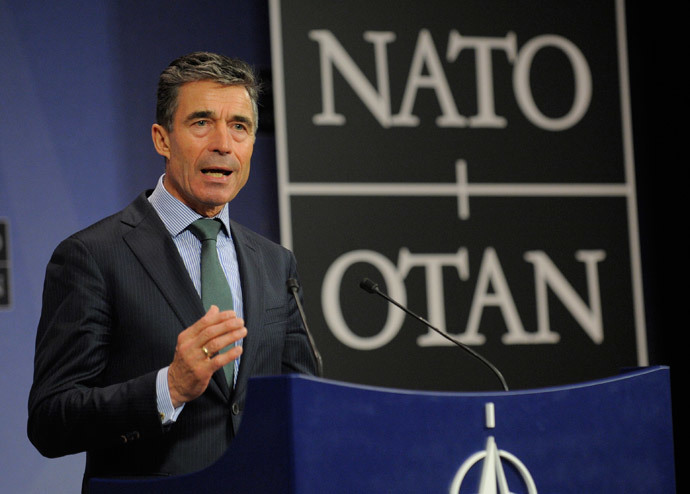 The NATO chief then again called on Russia to "withdraw the troops."
Russia has repeatedly denied any military build-up on the borders with Ukraine, citing international inspectors and even allowing a Ukrainian surveillance jet to fly over the territory. On Friday, Russia's Foreign Ministry issued a statement saying that four probes in March by foreign missions in Russia found no "aggressive preparations" in the regions bordering Ukraine and "have not recorded any military activities, aside from the previously declared."
The ministry emphasized Russia had nothing to hide and welcomed foreign inspections "who wished to get acquainted with the real situation in the border regions with Ukraine."
In an interview on Saturday, Russia's Foreign Minister insisted Moscow had no plans to send troops into Ukraine.
"We have absolutely no intentions of crossing Ukrainian borders," Sergey Lavrov said.
German Chancellor Angela Merkel's spokesman, Steffen Seibert, said on Monday that President Vladimir Putin "informed the chancellor about the partial withdrawal of Russian troops he had ordered from the eastern border of Ukraine."
Despite that, Rasmussen claimed on Tuesday that he "cannot confirm that Russia is withdrawing its troops."
NATO council ministers have ordered military planners to "develop as a matter of urgency a series of additional measures to reinforce NATO's collective defenses," alliance's official told Reuters. This could include sending troops and equipment to NATO allies in Eastern Europe, holding more exercises, taking steps to ensure NATO's rapid reaction force could deploy more quickly, and a review of NATO's military plans.
This comes days after Rasmussen said that NATO is thinking about sending more troops to Eastern Europe, adding that NATO's expansion in the region has been "one of the greatest success stories of our time" but the mission "is not yet complete."
The head of Putin's administration, Sergey Ivanov, said on Wednesday that Russia is concerned by the statements of NATO officials on strengthening their military presence in Eastern Europe, but stressed that there is so far no evidence the bloc is going to do that.
"We have some concerns, but we need to understand what kind of expansion it is and how much this is consistent with reality. It is because there are a lot of talks and a great flow of words, but often they do not represent real actions," Ivanov said.
You can share this story on social media: