Russia dismisses intl tribunal ruling on Greenpeace's Arctic Sunrise ship and crew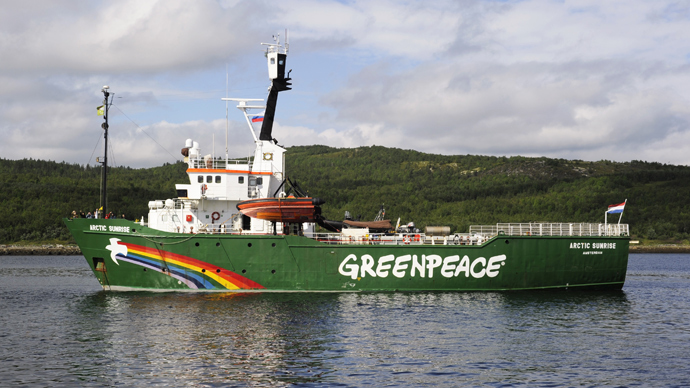 Russia is not going to comply with a maritime tribunal's ruling to release the Greenpeace vessel as the issue does not fall within its jurisdiction, said a Kremlin official, accusing the activists of using 'unsuitable means' for implementing their idea.
"We have no plans to participate in the process", Sergey Ivanov, the head of the Russian Presidential administration told journalists in St. Petersburg on Saturday. According to a 1982 convention Russia can ignore the findings of the Tribunal on the Law for the Sea if it concerns Russia's sovereign rights and jurisdiction.

Ivanov was referring to the Friday's ruling of the tribunal in Hamburg that ordered Russia to allow the Greenpeace Arctic Sunrise vessel and the 30 activists who were onboard to leave the country for a bond of €3.6 million (about $5 million).

The vessel is currently moored in the Russian port of Murmansk while the international maritime court still has to rule on the legality of Russia seizing the ship.

Ivanov reaffirmed Russia's dismissal of the ruling adding that the "question will be solved in a judicial, not political manner, [and] based on Russian legislation, not someone's political wishes."

"There's a legal procedure and we're observing it strictly," he said adding that he believes the activists will leave Russia as soon as all legal issues are completed.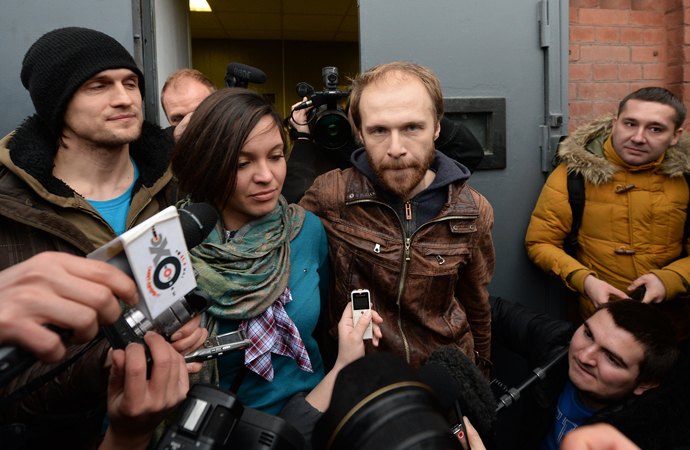 Ivanov noted that their 'noble idea' was implemented using 'unsuitable means' and described the actions of the activists who he called 'environmentalists or pseudo environmentalists' as 'PR for profit.'

Russian President Vladimir Putin, speaking at the Russian literary meeting in Moscow on Thursday said that the actions of the Greenpeace environmentalists threatened the lives of those who worked on the oil rig.

"When [somebody] is climbing on the platform, [they] are creating an emergency situation, the operator [of the rig] could have made more than one error. They are distracted from the ongoing work. Among other things, there were divers underwater and their life was in danger," said Putin.

Thirty Arctic Sunrise activists including two journalists were detained after they scaled the Prirazlomnaya oil platform in the Pechora Sea in September in order to stop its operations.  Twenty nine of them have been released on bail, however they face jail terms of up to seven years if found guilty of hooliganism and cannot leave Russia till the court proceedings are over.

The detention of the Arctic Thirty has sparked sharp criticism from the group's supporters and human rights organizations.