Over 24 million Russians live in poverty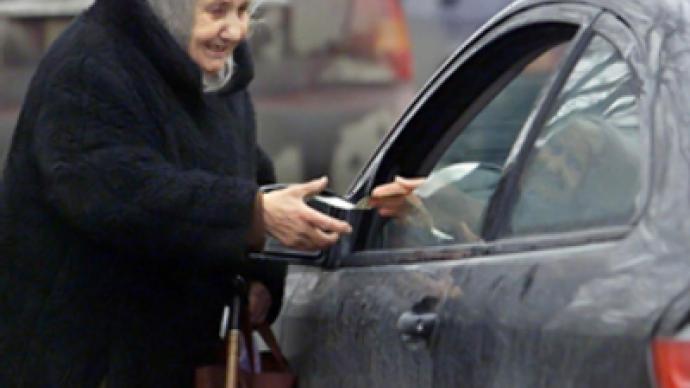 The number of poor people in Russia has risen by 1.5 million people and now amounts to 24.5 million – which is more than 17 per cent of the country's population, the Federal Service of State Statistics (Rosstat) says.
That is a 1.1 per cent rise year on year, and at year-end in 2008, 13.1 per cent of Russia's population was living below minimum subsistence income – six million fewer people.
As for the minimum subsistence income itself, in the first quarter of 2009 in Russia, it officially amounted to $160 a month, with slight changes for different social groups – $174 for the working population, $128 for the retired and $154 for children.
According to Rosstat, in comparison with the last quarter of 2008, the minimum subsistence income has risen by 8.3 per cent, with the cost of the consumer goods basket rising by 4.6 per cent, of non-food goods by 5.3 per cent, and services by 14.3 per cent.
Meanwhile, the average pension in Russia as of April 1, 2009 exceeded the minimum pensioner subsistence income by 37.5 per cent, in comparison with 24.7 per cent year-on-year.
At year-end in 2009 an average pension will be $200, with the minimum subsistence income amounting to $134, Rosstat says.
And starting from 2010, those retired whose pensions appear lower than the minimum subsistence income are going to get a federal or regional additional payment.
The average income in Russia in the first quarter of 2009 exceeded the minimum subsistence income by 2.7 times, amounting to $442.
You can share this story on social media: