Peace to huts, war to palaces – Russian officials fight wealth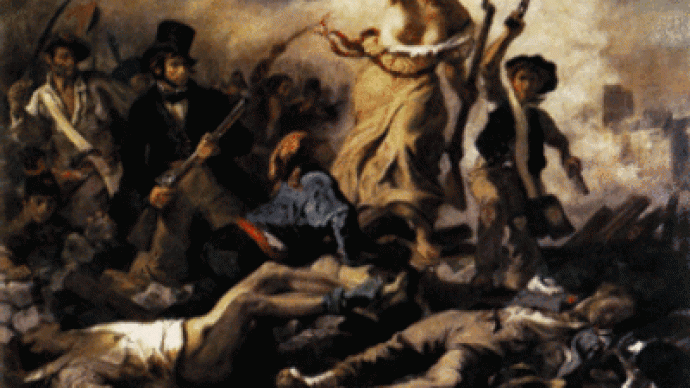 The idea of property redistribution, like the Phantom Of The Opera, still haunts the hearts and minds of those in power.
Moscow Mayor Yury Luzhkov has voiced support for this trend, calling on the government to confiscate businesses from Russia's super-rich.
Vladimir Kremlev for RT.
Click ro enlarge
At a meeting of the ruling United Russia party, Luzhkov said, "the government should take away businesses" in order to sell them on the market "when the crisis ends," 'Kommersant' newspaper reported. The speech was met with a burst of applause by party members.
The Moscow mayor blamed America for the ongoing financial crisis and went on to say that in the 1990s the government has sold industries to those "unable to develop them."
Luzhkov stressed that Russian businessmen "have borrowed US $570 billion from foreign banks" in order "to buy yachts and football clubs" and now the government has to clean up the mess.
To note, Elena Baturina, Yury Luzhkov's wife, was the only Russian in Forbes magazine's list of Europe's super-wealthy women. Russia's richest woman's worth is estimated at $US 4.2 billion, up from $US 3.1 billion in 2007, $US 2.3 billion in 2006 and $1.1 billion in 2004.
Calling on to responsibility
Some of the officials, however, are more inclined to return to ideas of social responsibility.

In another development, a deputy from Russia's lower house of parliament, the State Duma, called on Russia's super-rich to assist the country in this period of economic crisis.
Mikhail Starshinov was quoted by Obshchaya Gazeta as saying that "persons regularly appearing on Forbes ratings" should follow the example of a pensioner from the Siberian Kemerovo region.
Talgat Sirazetdinov, now retired, approached the region's governor, Aman Tuleev, with an offer to use his pension to combat the economic crisis.
"It's not a sponsor aid," Sirazetdinov said. "I just don't want my grandson to live in constant need of me. Maybe others will follow my example."
Commenting on the incident, the deputy said that many of Russia's super-rich "might as well think about the future of their grandchildren – and the country which allowed them to make fortunes."
Not that rich any more?
Meanwhile, the ongoing crisis has also harmed some Russian tycoons.
The total wealth of the 10 richest Russians has decreased 66 per cent due to the crisis, according to a 'Finans' magazine report due to be published.
The magazine reports their cumulative wealth is estimated at US$ 75,9 billion, which is 145,1 billion less than the figure in 2008.
Oleg Deripaska, the owner of Basic Element aluminum group, was named the richest Russian in 2008 by the magazine. Back then, his wealth was estimated at US $40 billion.He was followed by Roman Abramovich, whose wealth was believed to be US $23 billion.
However, according to Smart Money magazine, the value of Deripaska's assets have fallen by US $28,4 billion due to the crisis while Roman Abramovich losses have reached US$15,1 billion.