Russia accuses NATO of going beyond UN resolution on Libya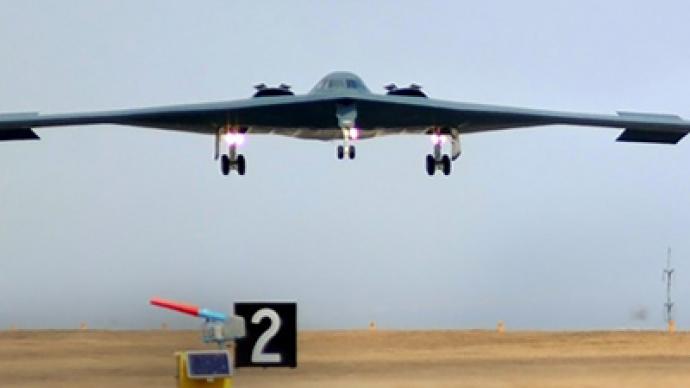 As the operation in Libya closes in on its first month, coalition members are swearing to push further until Colonel Gaddafi goes, despite the UN no-fly zone resolution only allowing NATO involvement to secure humanitarian protection.
The gamesmanship is making many countries increasingly uneasy. Russian President Dmitry Medvedev warned at the beginning of the week that Libya risks total collapse and reiterated Russia's position that to restore order in the North African country, those parties involved need to be acting in strict accordance with the international resolutions.Russia and China both have the right of veto when it comes to resolutions of the UN Security Council. Though they have not used this right over the last month they abstained from the vote and have not been participating in the operation.There have been some concerns as to whether NATO is acting beyond the boundaries of UN Resolution 1973."The UN Security Council's resolution must be fulfilled in accordance with the wording and meaning, not with the free interpretation of some states. Because we voted for a no-fly zone to stop the escalation of the conflict so that we can separate the two sides, but what we are having now is a military operation. It may not be on the ground yet but it is certainly going up above," President Medvedev stated this week. "A number of countries were taking part and then NATO stepped in. But the resolution does not say a word about it."On Friday, Russia's Foreign Minister Sergey Lavrov was visiting Berlin for a Russia-NATO conference where Libya was naturally on the agenda. Lavrov reiterated much of what President Medvedev said earlier, clarifying again the Russian stance on the issue and making it clear that it is not the resolution [1973] itself that is the problem, but the way it is being implemented that raises questions."Today we witness that some NATO actions in Libya are exceeding the framework defined by the UN Security Council. It is already being discussed that UN Resolution 1973 could also be used for ground operations," Lavrov declared."The resolution does not provide for such actions and does not approve them, nor does the UN deal support regime change in Libya," admonished the Russian foreign minister.NATO's methods in Libya are also prompting questions over how far they could extend the operation.
Since NATO took over the operation in Libya on March 31, coalition forces have performed 2,734 flight missions, 1,146 of them combat missions aimed at enforcing the no-fly zone over the country.Meanwhile, 18 NATO battleships are patrolling the Mediterranean to prevent the importing of arms into Libya. Since the beginning of military operations, 362 vessels have been stopped for inspection.Nine times NATO troops had to board ships with suspicious cargoes, and three times vessels were ordered to change course by NATO naval patrols.
You can share this story on social media: