Russia, NATO could take part in Syrian chemical arms destruction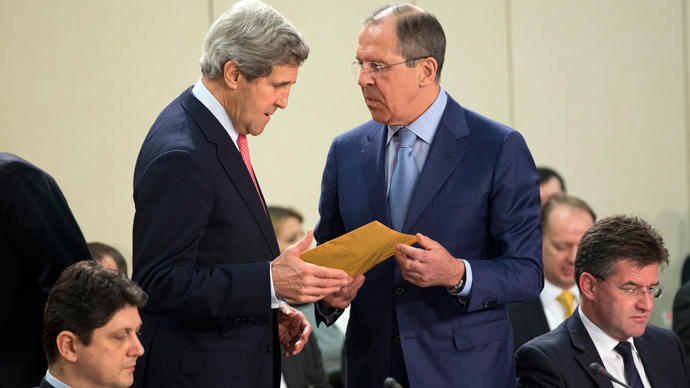 Officials on both sides of the Russia-NATO council on Wednesday said they were ready to consider a possible UN request to help get rid of the Syria's chemical weapons arsenal. However, they failed to reach a compromise on the missile defense program.
The destruction of Syrian chemical arms was discussed at a meeting of Russian, American, British and Italian defense ministers within the framework of the Russia-NATO council in Brussels. 
Russia "will consider and will be ready to discuss" any United Nations request to help deal with the Syrian weapons, Russian Defense Minister Sergey Shoigu said at the news conference following the meeting.
"The danger of a combination of terrorism with the WMD materials is of particular concern to us. That is why we call on our partners for joint action in the fight against this mutual threat to world peace and security," Shoigu said.
NATO Secretary-General Anders Fogh Rasmussen said he expected NATO allies and Russia to respond "positively" if the UN asked them to help deal with the Syrian weapons.
"Whether that would be executed on an individual national basis or collectively, it's really premature to make any assessment on that at this stage," he told reporters at the conference.
US Defense Secretary Chuck Hagel said that "Russia and NATO have many areas of common interest, including the destruction of Syria's chemical weapons stockpiles."
"If we can continue to see progress made... in destroying chemical weapons in Syria, then it seems to me that this is going to open opportunities for a lot of nations to play roles in Syria in order to accomplish the objective. It may well be that NATO will be asked for some assistance," Hagel told reporters following the meeting.
At the same time, there are "no plans to have any US forces in any way in Syria," he stressed.
Earlier last month, Russian Deputy Foreign Minister Sergei Ryabkov said Russia was ready to help in guarding Syrian chemical weapons facilities, but there was "no doubt" the toxic materials will not be shipped to Russia for destruction. The import of chemical weapons is also banned under US law. Moreover, the Chemical Weapons Convention, which Damascus has just signed, prohibits any export of such weapons.
Missile defense talks 'don't work' 
Despite more than a decade of talks within a special diplomatic body, there is still no mutually beneficial cooperation between Russia and NATO on the issue of missile defense program, as not all the security concerns of Russia are being taken into account by its partners, Shoigu told journalists in Brussels. 
"Naturally, the issue of missile defense was discussed separately. Mutual cooperation in this field does not work. Missile defense programs in Europe are advancing, and our concerns are not taken into account," the Russian Defense Minister said.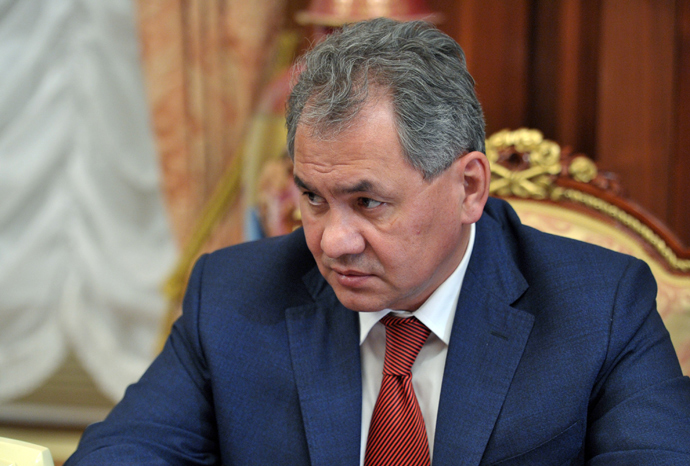 Russia continues to urge NATO to cooperate on these programs, which would ensure the security of each state.
"But before any joint missile defense projects can come into life, we need firm, reliable legal guarantees that the American missile defense system will not be used against Russian nuclear deterrence forces," Shoigu stressed, saying that so far the US-NATO missile shield plans "lack predictability."
The minister said the Russian delegation "openly and directly" discusses with NATO all the questions that are of concern to Russia, including the missile shield, the attempts to bring back to life the Conventional Forces in Europe (CFE) treaty, as well as NATO expansion and drawing its military infrastructure nearer to the Russian border.
'Serious constructive dialogue'
Despite persistent difference of opinion, in some areas Russia and NATO have had some productive work together, Shoigu said.
The Russian Defense Minister believes that the Russia-NATO council has over the last decade made a real breakthrough "from the initial euphoria, through misunderstanding and to the serious constructive dialogue."
Russia and NATO have joined their efforts in Afghanistan, as well as in the areas of battlefield medicine and technical cooperation, Shoigu said. Currently the discussion is underway for a Russia-based training center for combat engineers tasked with clearing Afghan mine fields.
Regarding Afghanistan, the Russian minister shared his concerns in connection with the NATO troop withdrawal from the country. 
In 2014, a joint project for safe and eco-friendly disposal of outdated arms in Russia's Kaliningrad region is planned, Shoigu also revealed.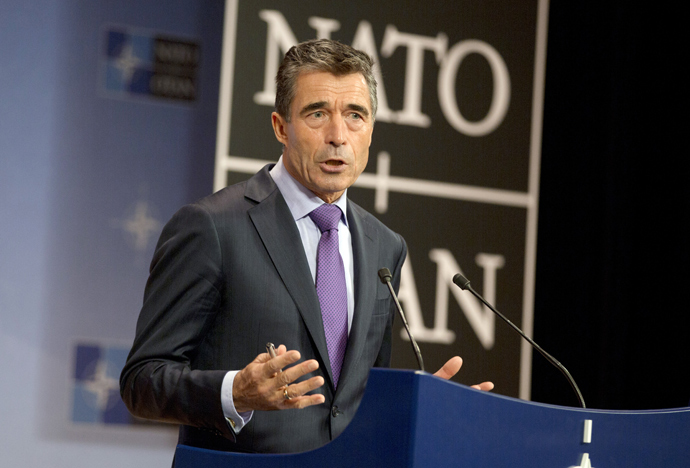 NATO's Rasmussen praised Russia-NATO cooperation on Afghanistan, saying that some 3 thousand drug enforcement officers working in the region have been prepared as part of the joint program against the drugs trafficking. Russia's help with training Afghan helicopter pilots and providing maintenance of helicopters there has also been significant, he said.
Rasmussen also mentioned the joint tests of the counter-terrorism STANDEX system. The international program, which stands for Stand-Off Detection of Explosives, which includes countering suicide bombers in mass transport. Speaking of the program, Rasmussen expressed his condolences to the relatives of those killed in the terrorist attack in Volgograd on Monday.