Russia regrets NASA halting cooperation, experts warn of impact on intl space work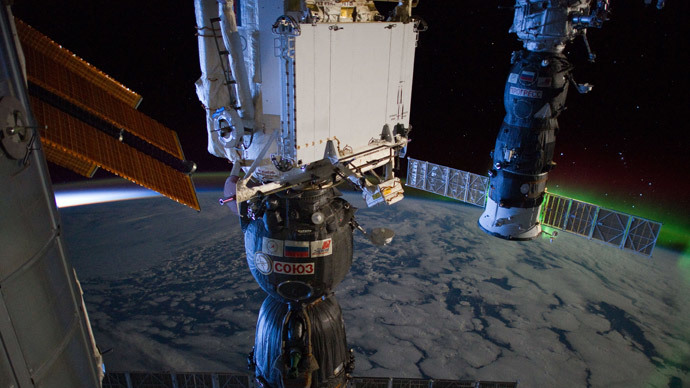 Russia has expressed its regrets over NASA's decision to halt cooperation with its Russian counterpart. However, experts agree that the measure will affect NASA and mutual international work, but will not significantly harm Russia.
"Well, this is a US decision," Russian Deputy Foreign Minister Sergey Ryabkov said on Thursday, commenting on NASA's decision to suspend "the majority of its ongoing engagements with the Russian Federation."
The statement by the space agency, publicly released on Wednesday, cited the "ongoing violation of Ukraine's sovereignty and territorial integrity" by Russia as a reason for the measure.
For now, the suspension will not affect NASA and Roscosmos joint work "to maintain the safe and continuous operation of the International Space Station."
Three Russians, two Americans, and one Japanese astronaut are onboard the International Space Station (ISS).
But NASA is eager to focus on returning human spaceflight launches to America, so as not to rely on Russia. Since the US space shuttle program was shut down in 2011, Russia's Soyuz rocket remains the only way to carry supplies to the ISS and launch humans into space.
"We regret that the US administration and those who make such decisions are unable to conduct obvious situational analyses and separate US long-term interests from some ongoing short-term goals," Ryabkov said.
However, the ISS is not the only sphere of cooperation between NASA and Russia. NASA actively collaborates with the Russian Space Research Institute (IKI RAN). So, it is yet to be seen how the halt in relations will affect other areas of mutual work.
"It is still unclear how this will impinge on IKI," Aleksandr Koptev, a NASA representative with the Russian Mission Control Centre, said as cited by Itar-Tass. "But by making such a decision they only harm themselves," he added.
There is no doubt that Washington's freeze on cooperation will hurt the global space partnership and have a "rather significant" impact on space exploration projects worldwide, Ivan Moiseyev, scientific head of Russia's Space Policy Institute predicted.
"Modern space science is a global phenomenon that benefits all countries," Moiseyev told RIA Novosti news agency. "It means that many large-scale projects require an international effort. A freeze on cooperation will spur a serious backlash against the international space program."
This view was echoed by a retired Soviet cosmonaut, Georgy Grechko.
"Work in space, involving such difficult missions and experiments, is always international, such as with a mission to Mars. There won't be Russian, European, American and Chinese spacecraft flying separately to Mars; this will be an international project," Grechko told RT.
However, Grechko, who has 3 space flights and a spacewalk on his resume, said he was not surprised by NASA's decision.
"I'm not surprised by this: once again, politics is destructively interfering with scientific-technical work," he said. "Of course, they gave in to political pressure. That is sad. I am 82 and I can say that it has always been the case that politics spoils scientific-technical programs."
Grechko assumed that NASA itself understands nothing about how the decision on Crimea was made, and it just had to obey the government.
"Because the money still comes from the government," he said. "This is a loss for everyone. Space should be about all countries working together and so this is a loss not just for Russia, but for all countries."
At the same time, NASA's decision is unlikely to have any catastrophic impacts on the Russian space exploration industry. It will simply have to adjust its projects to the new reality, Moiseyev said.
You can share this story on social media: