Impure reason: Russian man shot in heated Kant philosophy debate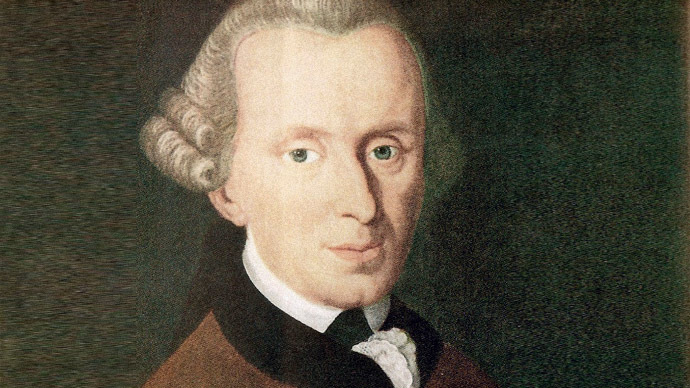 A heated argument in southern Russia over philosopher Immanuel Kant's ideas erupted in violence when one debater pulled out a gun and shot the other. The attacker could face up to 15 years in jail.
The two men in their twenties stood in line to buy beer at a local store on Sunday in Russia's Rostov-on-Don after the city's anniversary celebration. They were discussing Kant's philosophical ideas.
The discussion turned into a heated debate, which was followed by a fistfight and then one of the debaters pulled out a nonlethal pistol and fired at the other's head.
"After firing repeatedly at his opponent, the shooter fled the scene", local authorities said in a statement.  Later, the police were able to locate the shooter and seize the weapon.
The victim was hospitalized with non-life threatening injuries.
Police have opened up a criminal investigation into the incident and if the suspect is found guilty, he could face up to 15 years in jail for the "intentional infliction of serious bodily harm." 
German philosopher Kant is known for his masterwork "The Critique of Pure Reason" and ideas that reason is the source of morality.  
You can share this story on social media: