Russia buys nuclear power dismantling asset
Published time: 25 Dec, 2009 08:52
Edited time: 25 Dec, 2009 12:28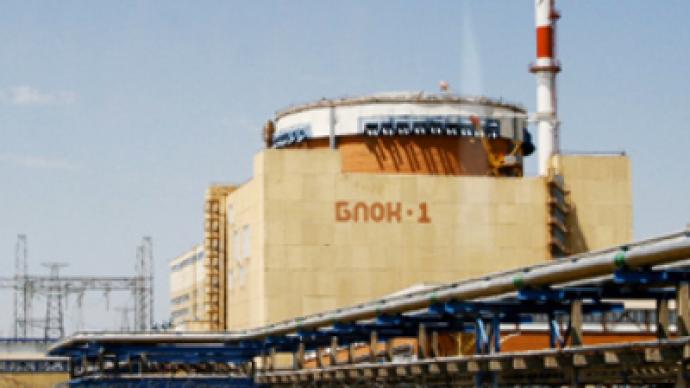 A Russian company specializing in the construction of nuclear power plants has bought a German firm with expertise in dismantling old plants and handling radioactive waste.
Nukem Technologies will add to Russia technologies that are going to be in high demand in years to come, because the majority of the country's operational nuclear power plants are two decades old and will sooner or later need dismantling, reports Kommersant business daily.
The buyer, Atomstroyexport (ASE), spent 23.5 million euros to cover the rare hole in its array of nuclear power know-how, lowering the initial offer price of 70 million euros almost threefold.
ASE will find contracts for Nukem Technologies' engineers both in Russia and abroad. Currently the company has a contract portfolio worth 400 million euros.
Atomstroyexport, which is part of the Russian nuclear monopoly Rosatom, holds approximately a 20% share in the world's civil nuclear construction market. It has ongoing projects in India, Iran, Bulgaria and China, among others.