Google apologizes for RT's YouTube channel 'suspension' due to tech bug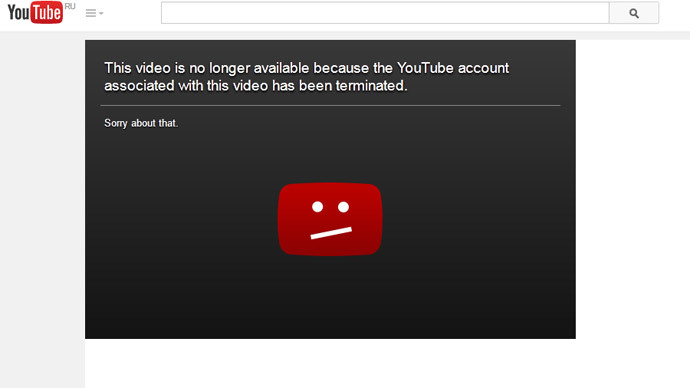 RT's YouTube channel, which in June last year became the first-ever TV news channel to reach 1 billion views, experienced a temporary shutdown of services on Tuesday, exactly two years after a similar incident.
Google Russia has apologized after a 'technical mistake' suspended RT's YouTube channel Tuesday.
"Access to RT was blocked due to a technical error. The problem has now been resolved, and the channel reopened to users," said a statement from the company's Russian office.
Viewers attempting to access the RT YouTube channel were denied access and told: "This account has been suspended due to multiple or severe violations of YouTube's policy against spam, gaming, misleading content, or other Terms of Service violations."
Front end services were suspended from around 0700 GMT until shortly before 1000 GMT.
The back end administration became accessible at 1700 GMT.
A similar incident, exactly two years ago, kept RT's YouTube channel offline for about eight hours. YouTube confirmed then it was their mistake and apologized for the incident.
Head of Social Media at RT Ivor Crotty added "As a world leading news producer on YouTube we value timely information and regret the service fail to the half-million people logging on this morning. We look forward to full functionality to this key channel in due course."
RT began broadcasting in 2005 – the same year YouTube came online – disrupting broadcast news media consensus and creating a savvy online viewer community.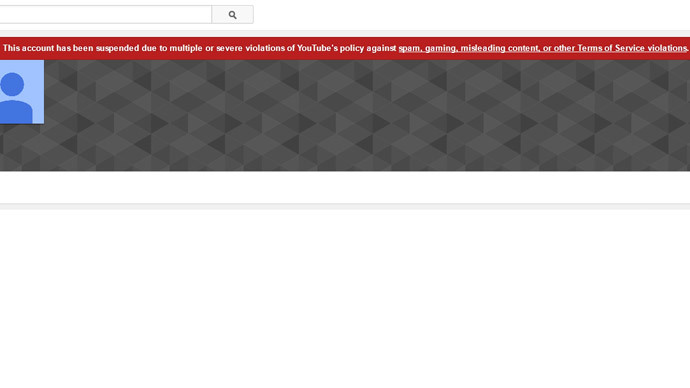 You can share this story on social media: