Satellite operator changes: Information for RT customers in UK
Published time: 25 Sep, 2013 10:40
Edited time: 24 Nov, 2013 17:17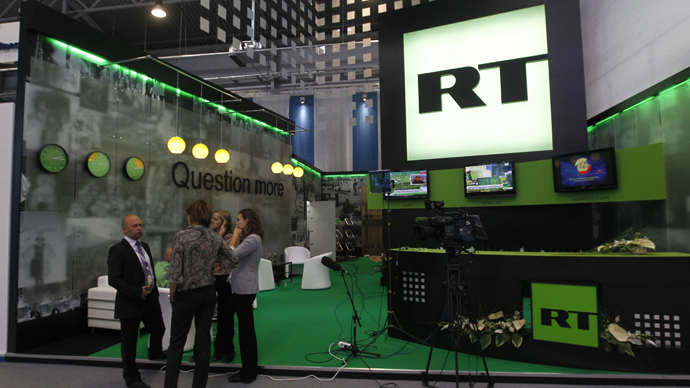 This notice affects only customers in Britain who receive the RT signal through Sky and Freesat satellite TV services. 
On account of satellite operator changes, some UK channels will be moving to a temporary transponder from September 30, and then move again on October 4 to the final destination transponder and satellite. The interim satellite position from October 4 will remain dual illuminated with the "final" position until October 10.
For RT-UK SD, this means:
Viewers with Sky boxes will see the changes handled automatically by set-top boxes, with no viewer action required. 
Most modern Freesat boxes will handle the changes automatically. However, some may need to be rescanned manually. 
Freeview viewers are not affected at all, since the Freeview (SD) signal is derived from the RT-UK HD feed. 
However, viewers with generic Free-to-Air Satellite Receivers will have to do a rescan at each transponder change. Data below can be used to tune in:
Until September 30:  Broadcasting as now on Eutelsat 28A, 11.623 Horizontal. Symbol Rate 27500; FEC 2/3. (txp D9S) 
From September 30 to October 10:  Broadcasting on Astra 1N, 12.401 Vertical. Symbol Rate 27500; FEC 2/3. (txp 36)
From October 4 onward: Broadcasting on Astra 2F, 12.610 Vertical.  Symbol Rate 22000; FEC 5/6.  (txp G8) [NB. Change to Symbol Rate and FEC]
RT apologizes for any inconvenience caused.