RT's OWS game app up for media award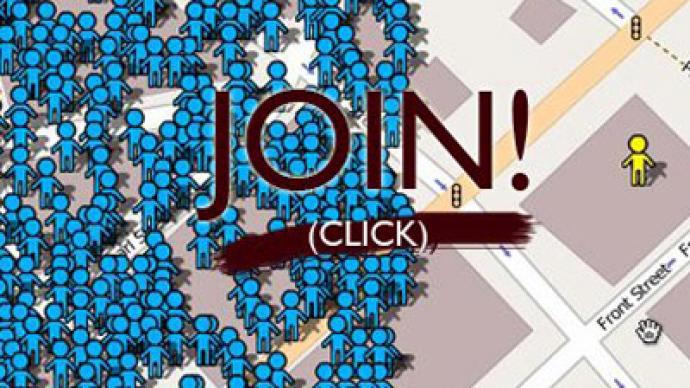 RT's Facebook game, where the 99% can occupy New York's financial district in virtual reality, has made the finals of the prestigious international Promax/BDA award.
The Occupy W@ll Street app allows players to do just that – take over a piece of real estate on a virtual map of the fabled fortress of the global high finance, share their advancement with friends as well as discuss the flaws and merits of the existing economic system with other concerned people.The game was inspired by the protest movement, which erupted in the US 2011 amid the perils of the global financial crisis."This is the first game inspired by the Occupy Wall Street Movement it serves as a platform for the frustrated 99% out there longing for a voice and ability to impact the future. Facebook friends now have their voices heard!" said Margarita Simonyan, RT editor-in-chief, in a statement.The game has already drawn some attention from the Western media. The Financial Times' Gary Silverman joked that the whole concept of the game may look "like one of Joe McCarthy's bad dreams" with Russians coming and occupying America. But actually the game allows the disaffected people vent their frustration in a virtual world, he argues."Amusements such as RT's Facebook app make it easier to distract such people before they do something stupid in their real lives. Maybe the world would have been a better place if there had been a Baader-Meinhof app or a Weather Underground app that would have enabled New Left activists whose screws were too loose to blow off steam without spilling blood," Silverman wrote.The app is accessible for everyone from RT's page on Facebook. It was nominated in the Online/Interactive Games/Immerging Platforms category of the Promax/BDA Global Excellence Awards 2012. Competing against it are five other participants, including Turner Broadcasting System, Inc., Universal Networks International Germany and Warner Bros. Television Marketing- Digital Media. RT is also competing in three other categories of the International Advertisement, Marketing and Design award, pitted against other major new outlets like CNN and Al Jazeera. The Russian network won multiple Promax awards since 2008.