Attacker of RT journalist to spend one year in jail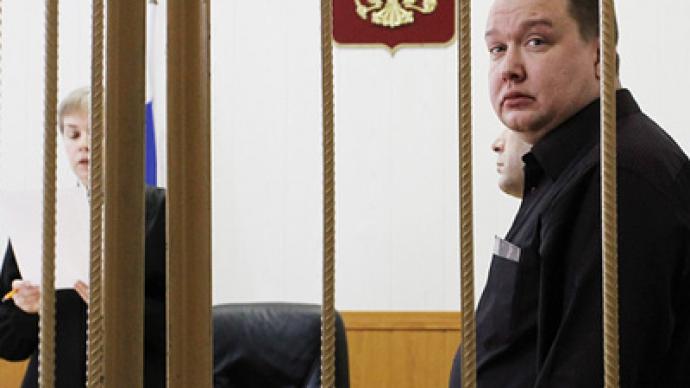 A St. Petersburg businessman has been sentenced to a year in a prison settlement and ordered to pay 300,000 rubles in compensation for shooting RT journalist Natalya Arkhiptseva.
On October 9 last year, 35-year-old Sergey Virolainen was celebrating with a group of friends at Prado Café, one of Moscow's most expensive eateries. After consuming a large quantity of vodka, wine and beer, one of the drinkers made a loud, derogatory remark about Arkhiptseva, who was walking past their table. An argument ensued, at which point Virolainen pulled out a gun and shot Arkhiptseva in the foot with a rubber bullet.The glamorous location and the arbitrary nature of the shooting attracted substantial media attention to the case.During the court case, Virolainen claimed that Arkiptseva initiated the argument, and that he did not intend to shoot her, merely to make sure that the gun was unloaded. The judge dismissed this explanation. Virolainen said that he regretted the incident, but that Arkhiptseva would not accept his apology."I am happy with the verdict. He pretended to show remorse, but I did not believe him for a second – and he tried to wriggle out of taking responsibility for what he did. This should teach him a lesson," said Arkhiptseva, who still has not fully recovered from her injuries.The prosecutors had demanded a two-year prison term, but the judge said that having to care for an 11-year-old-child was a mitigating circumstance. Virolainen seemed visibly shaken upon hearing the verdict. "I will just have to go and tell my child that I am going on a long business trip," he told journalists.Virolainen used a non-lethal pistol in the incident, which he did not have a license to carry in Moscow. Since the shooting, Russian legislation on so-called "non-lethal" weapons has been tightened considerably to include the introduction of usage tests, more stringent licensing requirements and medical certification for potential owners.Virolainen has the right to appeal the verdict within ten days, but refused to say whether or not he plans to do so.
Igor Ogorodnev, RT
You can share this story on social media: