RT crew attacked in Athens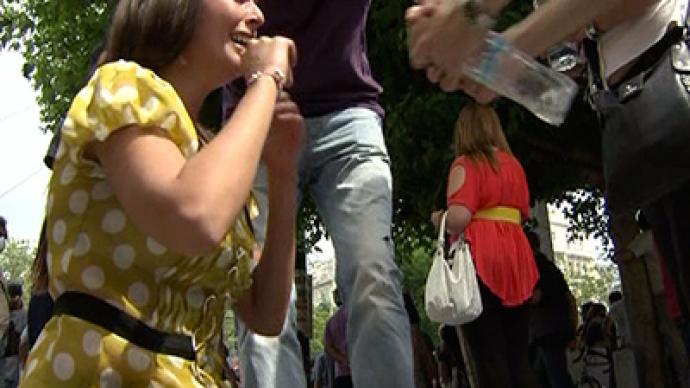 An RT crew has been hit by tear gas that was being used by police to disperse anti-austerity protests in central Athens. The protesters - said by some reports to number more than 20,000 - had encircled Parliament and were blocking MPs' access.
RT correspondent Sara Firth found herself in the middle of clashes in Athens' central Syntagma Square when reporting live. While on air, she got caught up in the suffocating gas cloud as, just behind her, police once again fired into the huge crowd to try and break up the protests.Despite the aggressive tactics, crowds of demonstrators – some wearing masks – continued to make their way towards Parliament, Sara reported. This is the third strike against the cutbacks which the country has had to pass in order to continue to receive funding from the international bailout, which is the only thing stopping Greece from defaulting. Greeks say they are struggling to make ends meet and that the cutbacks will only make things worse.The protests in the Greek capital have already been compared to the Arab Spring uprisings.
You can share this story on social media: