Rowing around the world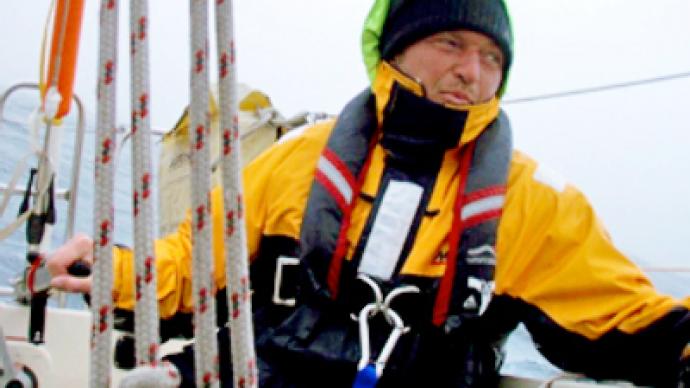 Russian Sergey Morozov is set to become the first man to row around the world solo without assistance, crossing all the meridians as well as the equator twice.
The journey, which may take up to three years, will take its start in San Diego, USA between December 2009 and February 2010.
Sergey Morozov is a professional navigator who has been working in his occupational field for over 20 years. The 45-year-old has had numerous trans-Atlantic crossing experiences, one of which he achieved with his daughter, Aleksandra.
"Frankly speaking, I can't tell you how I acquired this fever for sails, adventures and extreme. I was born far from the sea in the city of Rostov, but since I was a kid I wanted to bind my destiny with yachting and the sea. I started sailing with my first captain when I was 13 years old," Sergey Morozov said.
From 1984–1991 he was a sailor on the largest four-mast barques in the world, Kruzenshtern, which was stationed in Tallinn, Estonia. In 1999, he moved to the UK, where he was employed as a captain for local yacht and motorboat deliveries, and then he established himself in Canada.
A special boat is being built for the record breaking attempt, in accordance with ocean rowing experience and latest high-tech standards.
A radio transmitter, GPS-chartplotter, depth sounder, two compasses, windsock, EPIRB, radar reflector, radar detector, electric and mechanical water makers, and solar panels and an electric battery charging system is the minimum equipment Morozov is planning to take with him.
But it's not all about technology, as Sergey the adventurer is doing his best to prepare both his body and mind for the dangerous adventure.
"I do my training almost every day for six to eight hours," Sergey Morozov said. "I believe I can do it. I feel like a winner. "
It's going to be the third attempt to row around the world in history, with the two previous attempts having failed.
You can share this story on social media: