Truck driver shot in "plow rage" incident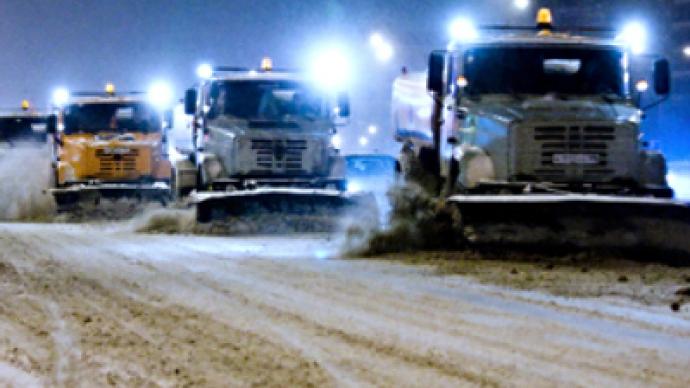 A Moscow driver has shot at and injured the operator of a snow plowing vehicle in yet another episode of road rage that has seen a number of attacks against snow removal workers.
The incident occurred early Sunday morning, allegedly as a result of an argument between the two drivers. The driver of the snow plow suffered injuries to his arm, while the offender fled the crime scene immediately after the attack.
This is not the first attack that the snow removal personnel have endured in the past months. Earlier in February, an operator of a snow plow vehicle in St. Petersburg was hospitalized with a gunshot wound to his face, while another angry driver shot and killed a man plowing the roads of Moscow late last year.
In a separate incident, a teenage driver fired a gun into the air to disperse a traffic jam in the Moscow region on Saturday. Gun use has also figured prominently in recent bouts of rage among Russians in the street. Media reports that this week alone, two Russian men were hospitalized with gunshot wounds following chance public confrontations.
You can share this story on social media: