Ecuador and Peru mutually recall their ambassadors over supermarket scuffle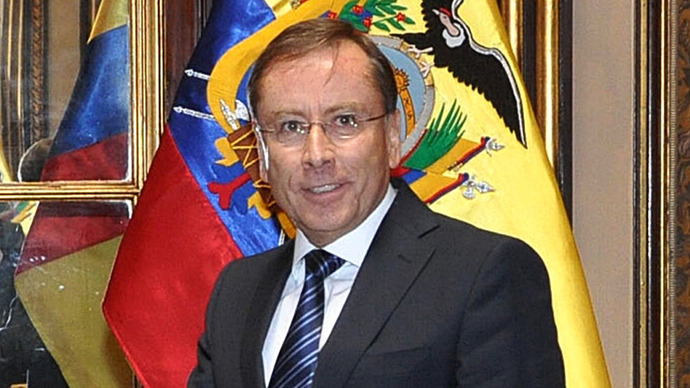 Ecuador has decided to recall its embattled ambassador to Peru Rodrigo Riofrio, who was caught on CCTV fighting a mother-of-two in a Lima supermarket. Earlier Peru withdrew its ambassador to Ecuador.
Observers in both countries say Riofrio's inglorious recall could put an end to a diplomatic spat that has dominated headlines in both countries in recent days.

A tape surfaced of an incident on April 21, in which Riofrio appears to hit a woman, Cristina Castro, with a magazine in a checkout queue, the woman is then seen hitting back, with her daughter joining the scuffle on her side. The two women begin to pull the envoys hair.

Further mobile phone footage then shows the ill-fated dignitary surrounded by an angry mob outside the store.

According to Riofrio, Castro cut the line in front of him, and he merely tried to rebuke her, before suffering an assault at the hands of the ill-mannered twosome.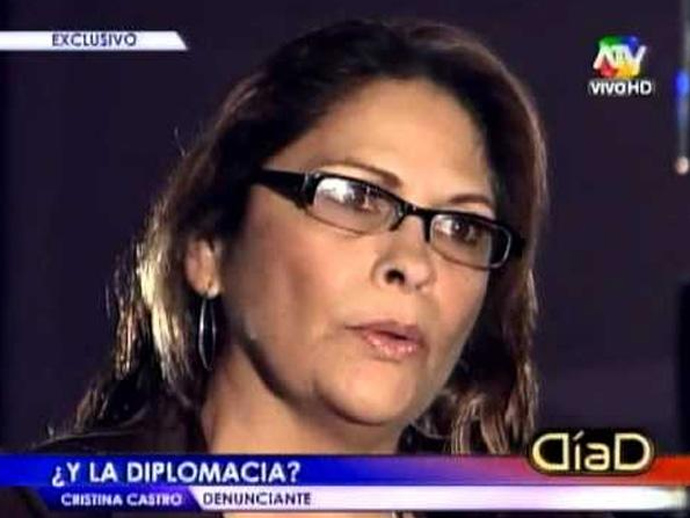 Castro tells a different story. She says she accidentally stepped in front of the high-ranking diplomat, but was prepared to relinquish her spot, when Riofrio burst out with a 'racist' tirade, describing Peruvians as "hicks, ignorant people and Indians."
Cristina Castro and her daughter then lost their cool, but Riofrio came at them with a magazine, and broke her glasses.

Initially, Ecuador stood by its ambassador, claiming he "was the victim of an aggression that forced him to react in self-defense". Quito then issued an apology, but without condemning Riofrio's actions.

But this did not satisfy Peru.

Following repeated broadcasts of the incident on national channels, tensions between the two countries, which once fought a border war but have recently grown closer, escalated. Finally, Lima withdrew its ambassador in Quito, a precursor to a breakdown in diplomatic relations.

Now, Ecuador is hoping the recall of Riofrio will strike a conciliatory note.

"One isolated incident will not affect the excellent relationship between our countries," declared Ecuadorean Foreign Minister Ricardo Patino.