Ecuador in talks with UK's Labour over Assange Sweden extradition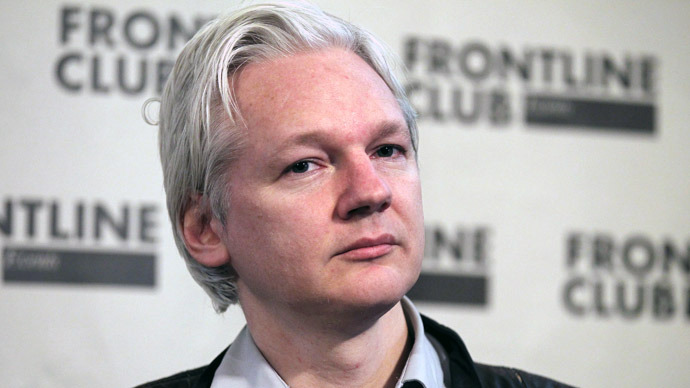 Ecuadorian diplomats have discussed Julian Assange with the shadow foreign secretary, seeking assurance he will not be extradited to the US if he travels to Sweden to face charges against him to end the embassy impasse, British media revealed.
The Ecuadorian government has held talks with the British Labour party to try to strike a deal to send Assange to Sweden to end the political impasse, which has seen the Australian whistleblower holed up in the Ecuadorian embassy since claiming asylum in June last year.

The Ecuadorians are setting their sights on a change of government after the 2015 UK election, having "lost all faith" in coming to an agreement with the current coalition.

Assange faces rape allegations in Sweden, but has refused to be extradited there for questioning unless he receives assurances that he will not then be re-extradited to the US, where he reportedly faces trial for espionage over his work with WikiLeaks.

Assange says he would travel to Sweden to prove his innocence if the US threat were lifted, but British Home Secretary Theresa May has rejected repeated calls to affirm she would refuse a US extradition request. Under Swedish law, Assange can only be formally charged in Sweden after being questioned by police first.

Any deal with Labour would leave Assange with little choice but to surrender himself to Swedish authorities.

"Ecuador wants to see the current situation resolved but has lost all faith in the current government's willingness to do that. They have approached the Labour party in the hope of striking a deal for after the election. They do not believe that it is beneficial for Mr. Assange to be resident permanently in the London embassy," a source told the Independent on Sunday.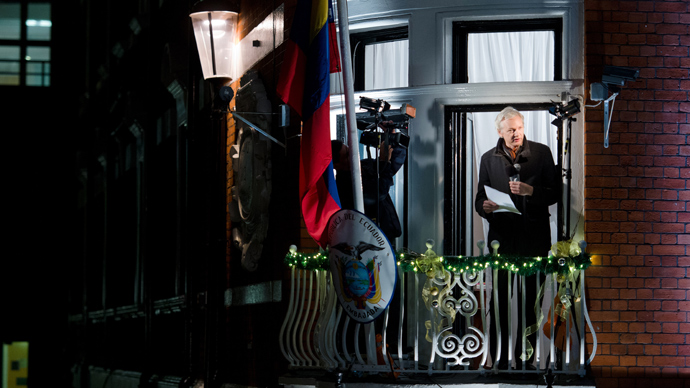 Quito has maintained that it wants Assange to go to Sweden to face the allegations, as long as there is no threat of extradition to the US. Ecuadorian ambassador Ana Alban raised the issue during a meeting with shadow foreign minister Kerry MacCarthy.
The meeting was apparently requested by Ecuador to discuss environmental issues and bilateral trade, and the Labour party were taken by surprise when the Australian's case was raised towards the end of the meeting.
Labour were quick to distance themselves from the issue, maintaining that Assange is not a policy issue until after the election.
"The meeting was on the basis of a discussion about other issues and was one of a series of regular contact meetings with foreign governments in London," a Labour source told the Guardian.
The Ecuadorians have also been in discussions with the Swedish government about what is likely to happen to Assange once legal proceedings in Sweden are completed.
The British home secretary would need to waive specialty, a legal term meaning a suspect can only be extradited to one country, under section 58 of the 2003 Extradition Act.
Last September, Amnesty International said it believed that a US trial was playing a substantial role in the standoff, which has seen Assange effectively imprisoned in the tiny embassy for almost a year. It has said that a "forced transfer" to Sweden would be a "real risk of serious human rights violations."

The police operation mounted against Assange had cost the UK taxpayer 3 million pounds by February this year; a policeman is on constant guard in the lobby to arrest the Australian, should he attempt to make a run for it.
You can share this story on social media: