Turkey deports Syrian refugees following camp unrest – report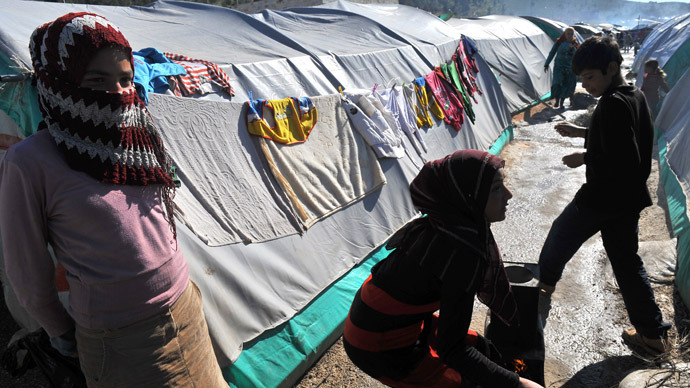 Turkey has reportedly deported around 600 Syrians after violence broke out at a refugee camp, with police using water cannon and teargas as protesters rioted over their poor living conditions.
"These people were involved in yesterday's violence, they were seen by the security cameras in the camp," a Turkish official at the camp told Reuters on Thursday. So far, between 600 and 700 Syrians have been deported, the source said, adding that "the security forces are still looking at the footage, and if they see more they will deport them."
There are conflicting reports on the incident, however: Another Turkish official told the news agency that only 400 Syrians were expelled from the country.
The Turkish Foreign Ministry denied that any of the refugees had been forcibly deported. "Some people have returned since last night, the numbers are closer to 50 or 60, and yes some of these may have been involved in the provocations from yesterday but they returned of their own free will," foreign ministry spokesperson Levent Gumrukcu said, according to Reuters.
The UN High Commissioner for Refugees (UNHCR) is concerned over the possible deportations, and is in contact with Turkish authorities over the issue, UNHCR spokesperson Melissa Fleming said.
On Wednesday, clashes erupted between refugees and Turkish military police in the Suleiman Shah refugee camp in Akcakale, southeastern Turkey.
The police used teargas and water cannons to disperse a protest that erupted after faulty electrics set a tent on fire. The incident killed a child, and injured three others from the same family.
Turkish authorities claimed that the protest began when guards turned away around 200 Syrians attempting to enter the camp.
According to the UN, over 1 million refugees have fled Syria since conflict first began in the Arab Republic two years ago.
You can share this story on social media: